With so many exciting and historic Toronto sites to see, more visitors are taking advantage of luxury coach tours to get them to their chosen destination. Here are a few favourite tourist spots, all of which can be reached from the comfort and safety of a luxury tour bus.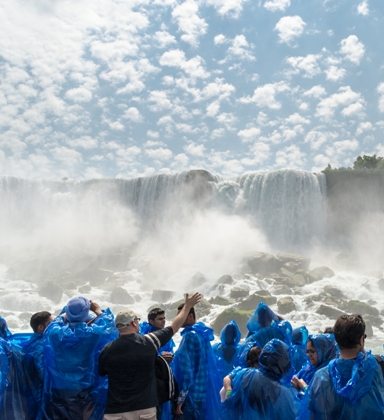 Arguably one of the most breathtaking sights to see in North America, the view from the Canadian side of the falls outshines all other vantage points. The falls are a must-see, and are a short, 90-minute drive from Toronto. Enjoy the trip in luxury, without having to stop for "bathroom breaks."
The CN Tower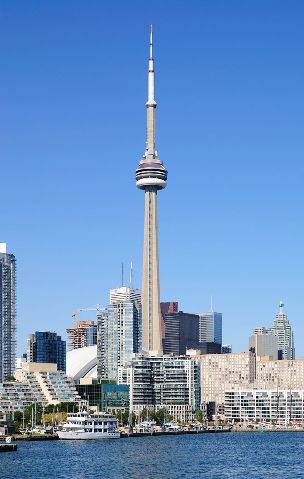 It's difficult to miss seeing this Toronto landmark to from various city locations by day. It's utterly remarkable to view by night. The CN Tower is second only to Niagara Falls as the most-recognized landmark in Canada. Skyrocketing 553 meters into the sky, the tower was once the tallest free-standing structure in the world.
Bus tours that travel through Toronto in the evening hours allow visitors to experience a spectacular view of the Tower. From any entrance into the city, enjoy a uniquely different perspective of this monolith looming over the glittering city lights. A daytime visit remains a must, so you and your group can ride the quick elevator to the top and view the city through a see-through "glass" floor. On a clear day, Niagara Falls and New York City are visible from the 447-meter observation deck. Those who wish to stay and enjoy a meal at the Outlook Restaurant (located 346 meters above the city streets) get a special perspective.
St. Lawrence Market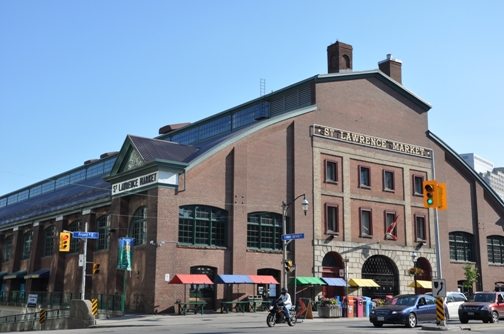 A favorite of locals and tourists alike, the St. Lawrence Market is a product of the 1960s renovation of the historic 1850 St. Lawrence Hall. Visitors walk through rows of vendors selling flowers, foodstuffs and a variety of gift and specialty items, many unique to the Toronto area. A short stay at the St. Lawrence Market provides tourists with a more personal look into the charm of Toronto and its people.
Casa Loma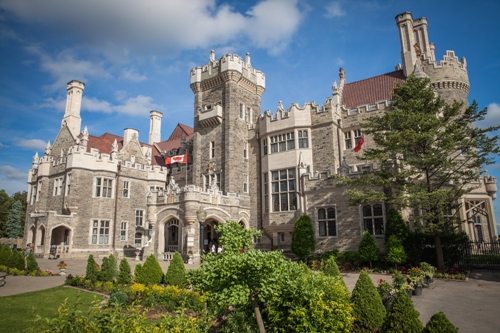 A tourist "must see" and a regular stop for most Toronto tour buses is the medieval-style castle known as Casa Loma. The property was built by the eccentric Canadian multi-millionaire Sir Henry Mill Pellatt as a private residence for $3.5 million in 1903.
Enjoy Toronto's finest landmarks and visitor destinations by booking reservations with Parkinson Coach Lines. Give us a call at 905-451-4776 and let us help you book your next luxury coach tour!