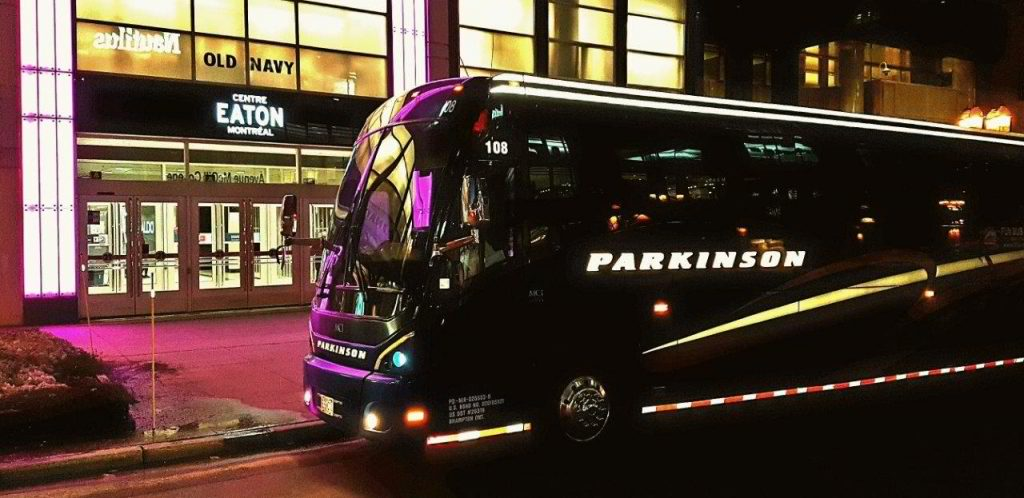 Does your company require reliable and high-quality corporate bus rental and services in Toronto for a conference or other major event? Parkinson Coach Lines provides relaxing and efficient transportation services in the Greater Toronto Area.
Parkinson Coach Lines (one of the oldest family-owned and independent charter bus companies in Toronto) has over 90 years' experience providing safety, comfort, and outstanding customer satisfaction to corporate clients.
Ideally designed to transport large groups, our buses provide modern onboard amenities (e.g. adjustable seating with arm and foot rests, WiFi, DVD and CD players, extra luggage space, and washroom). Not only does our transport offer comfort, we pride ourselves in the convenience provided to businesspeople who need to work "on the go." Decades of experience in professional transportation and our familiarity with Canada's top destinations qualify us to offer you an unforgettable — and efficient — ride to your destination.
Our friendly and professional staff understand that business and corporate clients have specific needs. That is why we provide our valued customers with tailored corporate bus rental and services throughout Toronto to provide a comfortable and scenic travel experience.
Our drivers are on time and ensure the group departs and arrives as scheduled. Once we are aware of your destination and routes, our dedicated team will plan the fastest trip and/or recommend some scenic stops to see en route.
Travelling on one of our highly-maintained buses, operated by skilled and reliable drivers, can be both an enjoyable experience and allow you to work while on the road. Call Parkinson Coach Lines at (905) 451-4776 or send us an email to request a quote. Share with us your travel priorities and we'll plan your trip together.