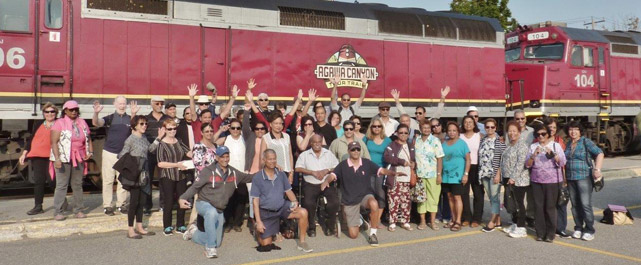 Planning an off-site event, party, or conference for an entire company is quite a task without the additional hassle of securing transportation. To book a safe and comfortable company event bus around Toronto, look no further than Parkinson Coach Lines.
With nine decades of experience, Parkinson Coach Lines is proud to be a top transportation service provider in the Greater Toronto Area. CEOs and top executives entrust us to safely move large groups of team members and employees. As a family-owned business who cares about customers, we fit our services to meet the specific needs of your company.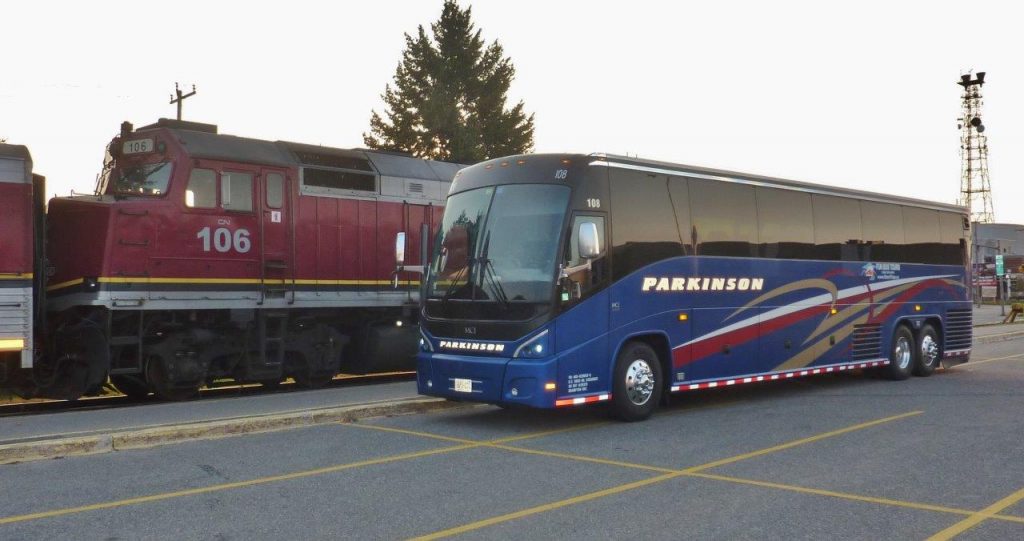 We offer the following advantages:
Comfort – Our buses are spacious. We accommodate passengers and their luggage with ease and provide ample legroom. We also have reclining chairs ideal for a "power nap" while on the road.
Safety – Our experienced drivers receive regular training updates and drug testing. Rest assured your party will reach their destination safely. Our vehicles are well-maintained to keep your group on schedule, without unnecessary delays.
Amenities – Connect to WiFi to make last minute meeting or conference preparations or meet a deadline while in transit. Entertain yourself during the ride with available DVD and CD players. Washrooms allow passengers to freshen up without having to make a stop, and you can make announcements with an on-board P.A. system.
Numbers– Different bus sizes accommodate 20 to 55 people. If you need transportation for more corporate meeting attendees, we have a fleet of vehicles at your disposal.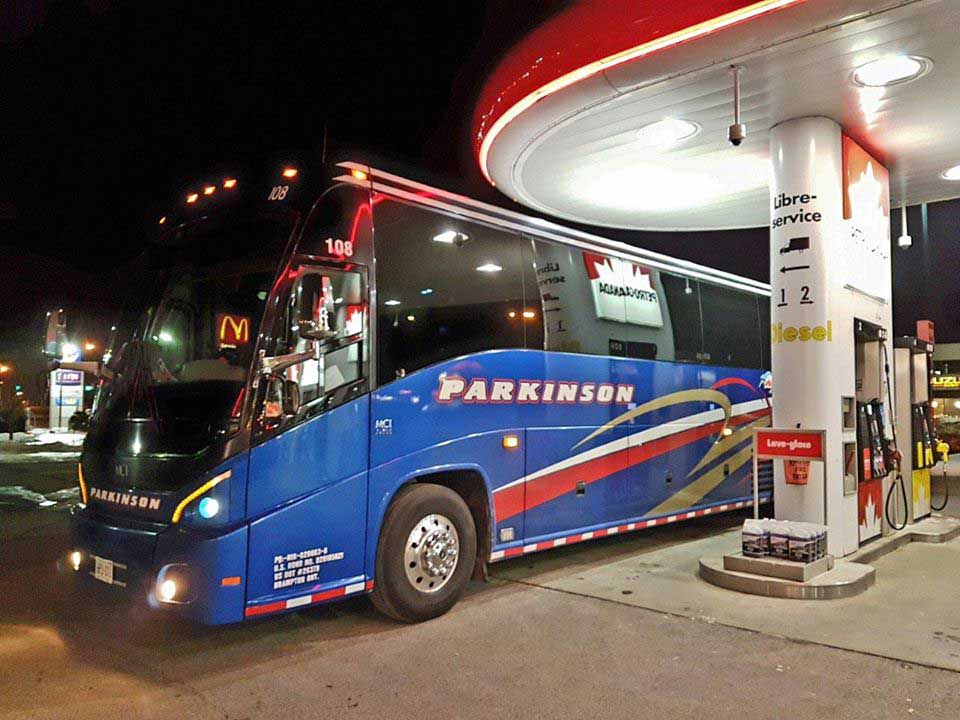 Travel to your destination comfortably, safely, and on time. Costly taxi rides or car rentals can be difficult to manage and organize. Parkinson Coach Lines has excellent drivers and offers superior company event bus services in Toronto. Call us at (905) 451-4776 for a free estimate or email us with questions about your company transport needs.