School Bus Rental In Toronto – Parkinson Will Get You There Safely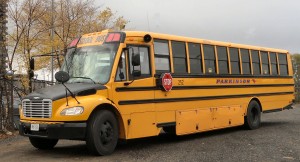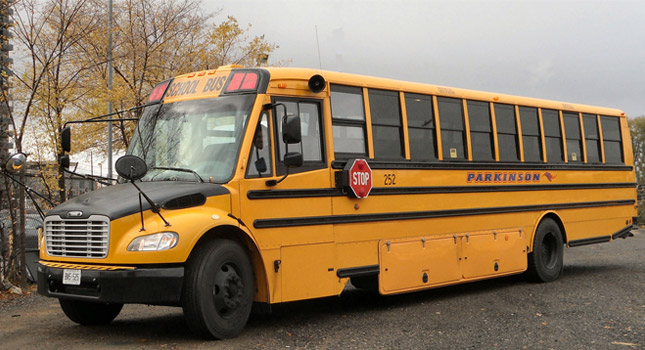 Our children are our treasures, and their safety is our first concern. Parkinson Coach Lines fully understands the special concerns of teachers and parents when it comes to transporting young people and school kids. Without a doubt, we make every effort to ensure the children's safety and comfort when on our buses. As parents, we want to be confident that our children are safe and secure from any dangers or threats while on the road, whether going to school or to any other school activity. For many decades, Parkinson Coach Lines has done just that. Parents and school authorities can rest assured that the school children are in good hands when riding on our school bus rental in Toronto and Mississauga areas.
A Sterling Record That Stands
Parkinson Coach Lines boasts of one of the best records in the transportation industry in terms of safety and efficiency. We are proud of the fact that we have brought more people to their destinations safely than any other transportation provider. All this is made possible because of a continued, undying company commitment to safety and customer satisfaction. With highly qualified and well-trained drivers and personnel on our team, combined with high standards for vehicle quality and maintenance, parents and educators can rely on us for secure transport for our kids. Choose us to provide your activity or school bus rental in Toronto. Let the children just be children – they will be safe on our vehicles.
Excellence in Vehicle Maintenance
We make sure that our vehicles are always in top condition by adhering to a strict maintenance program and schedule, carried out by skilled and professional maintenance personnel. All vehicles are serviced and maintained on site to uphold our rigid quality control. We make sure our equipment, machines, and materials are top rate and in the best condition — allowing for optimal and comprehensive vehicle maintenance.
Superior Drivers
Our company believes that a well-maintained school bus is only as good as its driver. To this end, we make it our obligation to only hire drivers who are skillful and experienced in their craft. This philosophy is reinforced by continued driver education and training, handled the most competent and established trainers in the field. And more than just a requirement, we also see to it that our drivers participate regularly in a drug and alcohol testing program. Our school bus drivers also understand that the children are their responsibility all the way to the door of their destination, guaranteeing a safe pickup and drop off location at all times.
With Parkinson school bus rental around Toronto, you can have peace of mind that we will consider your children's safety job number one. We prioritize their well-being as if they were our own. If your children need to ride a school bus to any location in Mississauga, Brampton or Toronto, they will be safe with Parkinson Coach Lines.
Call us to inquire about school bus rental at (905) 451-4776 or 1-866-550-6800.