Parkinson Coach Lines: Safe And Trustworthy Bus Lines In Toronto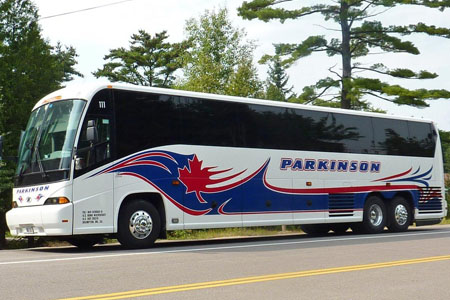 Parkinson Coach Lines takes pride in being called a full service operator of bus lines in Toronto and we make sure that everyone gets the personalized service that we have strongly adhered to for over 80 years. This service extends to all types of customers, including those that are part of our regular destinations. We have been granted approval and authority to offer our bus lines in Toronto to the riding public in various points within Canada and North America.
Carries the Same Commitment
Our dedication and commitment to customer satisfaction and value are not only limited to certain bus services but extends to all falling under our bus lines. We pride ourselves in being a quality choice for coach lines in Toronto. We are proud of our outstanding customer service for our bus lines. This means customers riding our couch lines in Toronto get the same personalized service from all our accommodating and trained staff. Everyone will still experience the comfort and safety that has become our commitment to all customers. Buses will always be well-maintained and upgraded to satisfy the needs of our valued customers, making sure that every passenger reaches the destination on time and at the best condition.
To ensure the safety and comfort of every customer, regardless of the service availed, we will be guided by our longstanding policy that all vehicles will be owned by the company and that the well-established maintenance programs are diligently implemented. Regular maintenance will be implemented by those that are highly-trained and will be done in sites provided by the company solely for this purpose.
Furthermore, in keeping with our commitment to the safety of our bus lines in Toronto, the company makes sure that only the skilled and experienced personnel are hired. This is then reinforced with our regular training programs under the most qualified trainers. And we make it a point that everyone who handles the wheel passes our alcohol and drug testing.
For additional information get in touch with us at: (905) 451-4776