Schuss Your Way To The Slopes With Ski Bus Rental In Toronto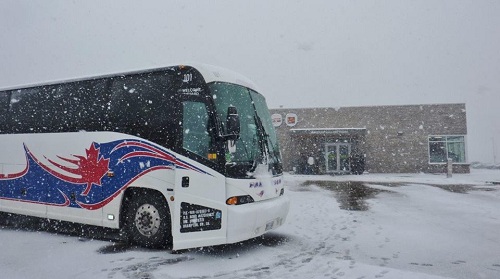 Whether you're a casual or die-hard skier, you know that getting to the slopes is a big undertaking. First you have to make sure you have all your gear and proper attire. Then you have to start out early so you can guarantee some great runs and a satisfying day. You may be a little tired to drive at 4:00 a.m. (or earlier)! Why not leave the driving to someone else by hiring a ski bus from Toronto?
Ski Bus Rentals In Toronto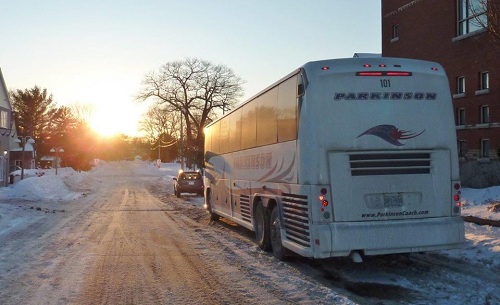 If you have a large group travelling to a ski area, why not get your own coach? Everyone can relax or sleep each way, and if you want to enjoy an après-ski cocktail, you don't have to worry about getting behind the wheel. Parkinson Coach Lines has a fleet of well-maintained vehicles and experienced drivers who will make your safety and comfort job number one. We can transport groups with any interest through our ski bus rentals around Toronto:
Downhill
Board
X-Country
Snowshoe
We also provide convenience for large clubs and school groups who want to arrive at the slopes refreshed and on time. Let's not forget the benefit of a bathroom at the back of the bus. Get to the ski area without having to make extra stops, and enjoy the amenities provided by your ski bus from Toronto.
Overnight Trips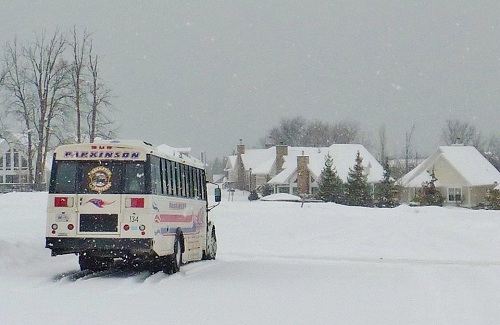 As long as you're making the trek to snowy mountains outside of the city, why not make it an overnight journey and enjoy two days of winter sports, instead of one? Our drivers can get you safely to and from your lodging and the ski area. Don't worry about snow and ice. Let a trained driver handle it and enjoy your time away. Call Parkinson Coach Lines today at 1-866-550-6800.