See the City with a Tour Bus in Toronto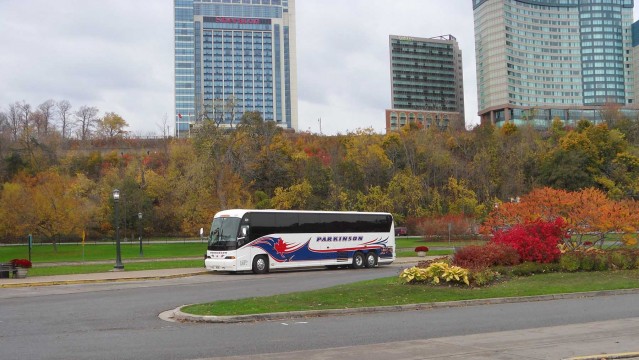 Tour bus rental and private tours around Toronto are popular options for tourists and residents alike. It makes sense since to hire an experienced driver and tour guide in such a big city; it's hard to see it all on your own. Even if you've lived in Toronto for years, you probably haven't seen everything the city has to offer, and you're unlikely to know the best routes to maximize your time touring. If you're from out of town, get the most from your stay with a reputable company experienced in showing the best of the city. Parkinson Couch & Tours offers an organized, fun way to see the magnificence of Toronto!
Many out-of-towners don't realize how large Toronto itself is. Add to that the major attractions located in surrounding suburbs, and you have a lot of driving ahead of you. If you plan to see the downtown core attractions like the CN Tower, Ripley's Aquarium of Canada, the Hockey Hall of Fame, the Rogers Centre, the Art Gallery of Ontario – and plan to see the Ontario Science Centre and the Toronto Zoo, you might not understand that those last two locations are far from "Toronto proper." And, as long as you're here, why not see Niagara Falls? Avoid the hassle of maps and GPS – take one of our comfortable coaches and see the sights in style.
For really special sightseeing, private tours in Toronto are often booked by groups. Enjoy a leisurely drive and take in the sights while enjoying first-class amenities and comforts in our top-of-the-line vehicles. Let loose with your close friends, or use the space as a corporate team-builder with the lovely sights of the city as your backdrop.
When you hire one of our coaches, you are in for an experience that is unique, and customer service to write home about. We have highly-trained staff and are proud of our company's years' of experience providing customers with quality excursions and service. When researching the details for your vacation in Canada, plan to book one of our private bus tours in Toronto.
Enjoy the sights while staying comfortable and safe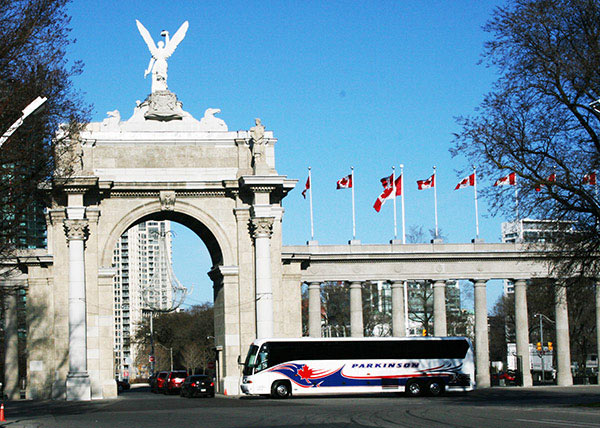 Here at Parkinson Coach & Tours, we want our clients to create their best vacation memories. We know this means providing a tour program that is thrilling, served by vehicles and drivers who deliver comfort and safety. We have high quality standards: All the units in our fleet are regularly serviced and maintained to ensure a smooth ride. We also constantly update our roster of vehicles to offer the best on the market.
As you gaze out your tour bus window and see Toronto's historic and iconic sights, you can relax, feeling warm (or cool in the hot summer months), dry, and safe. Our staff and drivers are highly trained professionals in our field. We offer private tours of Toronto that lead the industry in quality of entertainment and comfort – and safety. Our personnel are regularly trained in the latest safety protocols through continued education courses and certifications.
By hiring our public or private tours through Toronto, regular clients know they are in for a special time, and new customers come back for more. Make your experience memorable, whether it's a week long vacation or a small day detour. As a family company established over 80 years ago, we are excited to share the wonders of "The Big Smoke" with clients old and new. Let us show you the Toronto we know and love. Our private bus tours in Toronto are a service that truly shines.