Skiing can be a great bonding experience for your family, organization, and/or your friends. From learning a new sport to witnessing the most breathtaking of views, there are many reasons why a ski trip is enjoyable every winter season. Before you go and buy those cute ski boots you saw at the store, plan your trip. Here are some tips to get started: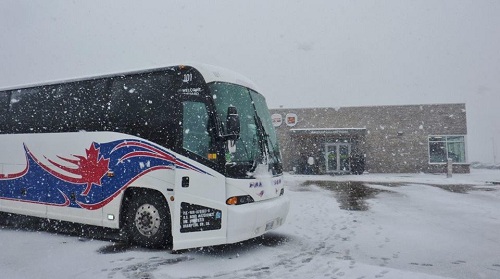 Make an itinerary
Once you've figured out who will join your trip, plan the itinerary. Look up the best ski resorts in the area and how long it takes to travel there. Some resorts offer packages – including accommodations, equipment, and other perks. Choose a place that fits everyone's budget and book your visit.
Rent a bus
It is more convenient for large groups of people to rent a "ski bus" rather than drive separately and risk getting lost. An experienced driver with a well-maintained vehicle can get you to your destination safely. The ride can also strengthen bonds with friends; this is a great time to relax, socialize and get to know each other better. Plus, a bus can accommodate the skiing equipment, coats, bibs, and other gear everyone is bringing.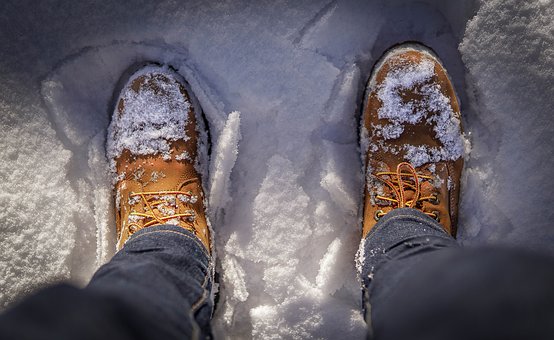 Get the right boots
Whether you are buying or renting, wearing the right boots is essential for skiing enjoyment. A long day of skiing is both fun and exhausting — don't hamper your good time with ill-fitting footwear.
Check the weather
Check out the specific mountain's website from to time before your trip. Temperatures might change drastically, and you want to pack enough layers so you're neither too hot or too cold.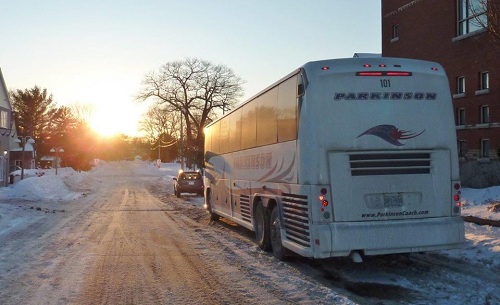 Lessons
If you or someone in your group is new to skiing, schedule lessons. Often, a ski area will offer morning and early afternoon lessons on a shorter run and then set you loose to explore. Cross-country skiing is less difficult to master, but you want to have the endurance to go long distances.
Skiing can be fun with a large group, if you prepare wisely and book reliable transportation! Parkinson Coach Lines is ready to help make your ski trip memorable. Contact us at (905) 451-4776 for more details.