The ability to make friends is a life skill our children hopefully develop at a young age. Opportunities for interaction outside of the classroom provide the chance to meet new friends — and riding a school bus can be one of those occasions.
The prospect of leaving our children to take a school bus on their own can be difficult, but driving them to school ourselves can be time-consuming, and create additional traffic (and pollution) around the school grounds. A reliable bus rental service with professional drivers and a well-maintained fleet of vehicles can put our minds at ease. And, the ride to and from school gives our children a chance to socialize and make new acquaintances:

Meet kids that aren't in your own class. Aside from the playground or lunchroom, the bus is a location where kids from different classrooms or grades can interact. When your child sits with someone new, they have time to chat quietly and talk about their day. Lifelong friendships can be established on the bus.
It's a "non-competitive" activity. According to child psychologist and Boston College Professor Barry Schneider, younger children who are in early friend-making stages benefit from interacting with other children in activities that aren't competitive. Talking with a seatmate while they both ride the school bus is such an occasion.
It's a shared common experience. Day in and day out, the same group of children ride the school bus, traverse the same road, and attend the same school. By sharing experiences, children have something in common to talk about. This can form a bond leading to friendship.
School bus drivers are "friendship advocates." Professional school bus drivers safely transport children to and from school. They also can spot potential misunderstandings between children. By maintaining a friendly environment, bus drivers can assist parents and teachers and prevent behavioural problems.
Independence and confidence are perks. Allowing our children to take the bus to school by themselves is another way for them to develop a sense of independence. When children are more independent, they develop the confidence to interact with other children without the encouragement of adults.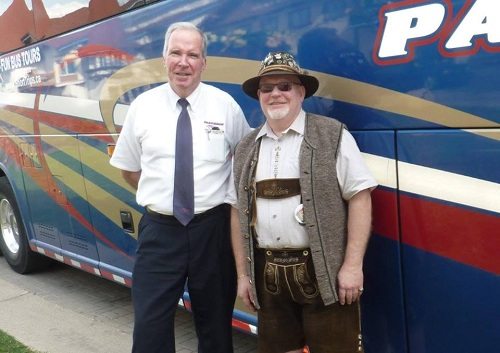 There are several service providers offering school bus rentals. School administrators are careful to choose one that provides excellent, trained drivers and well-maintained vehicles for the safety of our children. At Parkinson Coach Lines, we treat the children we transport as if they were our own. Allow us give our children their best bus experience with our school bus rental service. For rates, call: (905) 451-4776 or email us at info@parkinsoncoach.com.