Travelling via charter is one of the safest and most comfortable means of getting to your destination — especially if you're going on a long trip with a large group. It's more affordable than an airplane and allows you to bring more baggage without accumulating extra charges. Long bus rides, however, can be taxing, and you want to make adequate preparations and make it as comfortable as possible.
When packing for your trip, make sure to bring the following things along so you can maximize your comfort on your upcoming bus ride: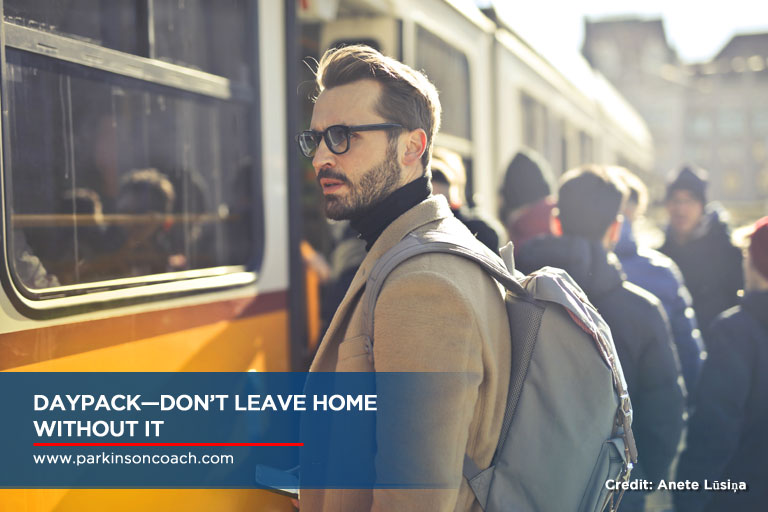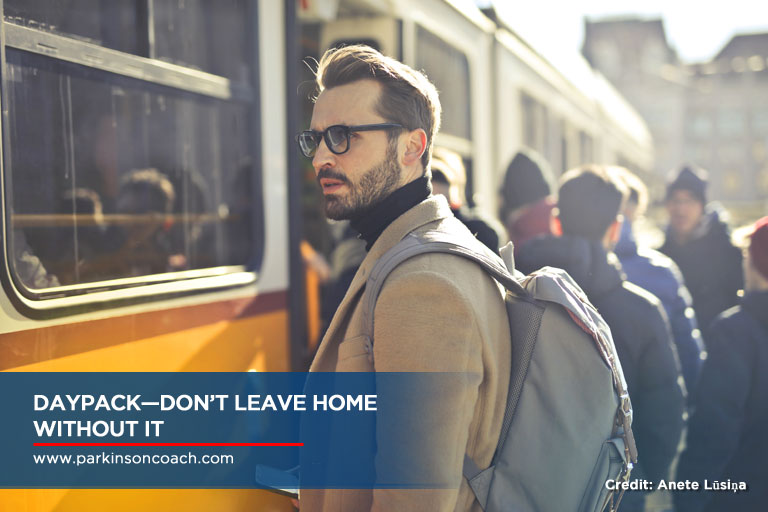 Daypack
Though motor coaches are known for their ability to store a hefty amount of luggage, this doesn't mean you can bring your entire wardrobe with you. A good rule of thumb is to pack lightly. Check your itinerary and what the weather will be like in your destination and pack accordingly. Maximize packing space by organizing "Tetris-style."
If you can't fit everything into a single carry-on, the next best thing is to limit your baggage to one backpack or suitcase and one daypack. Because you may have to store large bags or suitcases in the overhead compartment, under the seat in front of you, or in the space below the passenger cabin, it can be tricky (or impossible) for you to access any item you put in them till after the trip. This is why bringing a daypack is necessary. It's where you can place all the essentials, so they are close at hand and easily retrieved when needed.
A blanket – The air conditioning on a bus can be chilly and can make a trip uncomfortable. Keep yourself warm and cozy by bringing a thin cover you can wrap around yourself. Lightweight and easily packable, a sleeping bag liner is a great alternative. Other options include a large scarf, sarong, poncho, hoodie, and cardigan wrap — preferably made of silk, cotton, or cashmere.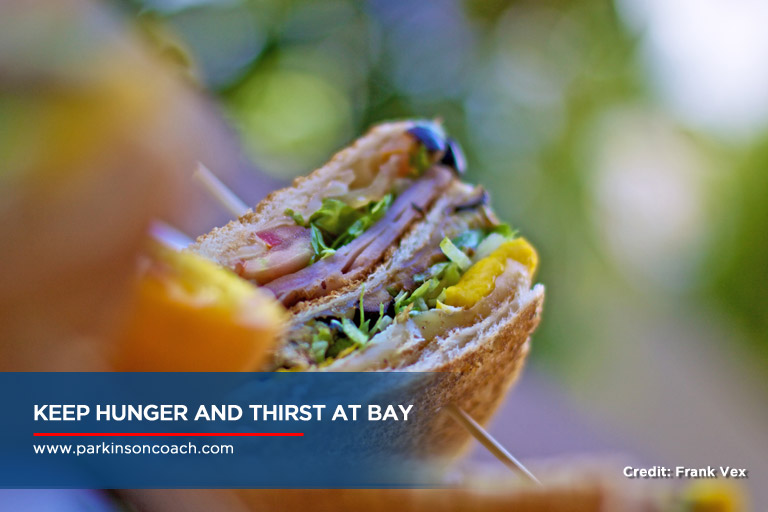 Snacks and meals – Dining options during bus rides are limited to those served at fast food joints and gas stations. Additionally, the number of stops may be few and far between. To avoid hunger pangs and have healthier food options, pack your snacks or meals.
Beverages – It's essential to keep hydrated while travelling. However, drinking copious amounts of water will have you pining for the nearest bathroom every so often. Bring an energy drink, like Gatorade, instead. These drinks have electrolytes that keep you hydrated and help transmit nerve signals from cell to cell.
Entertainment – Different bus lines offer various amenities which may include a TV (with movie selections) and WiFi. However, this is not true for all buses. If you're not sure what entertainment is available on the bus you're taking, pack your own and entertain yourself. You don't even need anything other than your phone and a reliable power bank. Apps like Spotify and Netflix allow you to listen to music or view movies offline. EBooks are readily available for download, either at a premium or for free. If you're travelling with a group, there are a variety of games you can play together.
Hand sanitizer or wipes – Travelling can expose you to a variety of harmful bacteria and viruses. Use hand sanitizer and antibacterial wipes to disinfect surfaces and items that may be contaminated. This includes bus seats, armrests, and public toilet seats when you're at a stopover. Wipe them clean and be sure to sanitize your hands before eating. Wet wipes can also come in handy if you want to remove or reapply makeup or freshen up instead of a shower.
Sleep Aids
There are those who have the enviable ability to sleep just about anytime and anywhere. For those of you who cannot, you may need a little extra help to get adequate rest.
Travel pillow – A travel pillow can be your best friend during any trip—whether by plane or bus—allowing you to doze off while minimizing the risk of straining your neck. While the standard U-shaped pillow has received a barrage of criticism, travel pillows now come in different shapes and sizes. Find one that works for you.
Sleep mask – It can be challenging to sleep during the day while the sun is glaring through the windows; and at night, you have to contend with the interior bus lights. A sleep mask can solve the problem easy-peasy. Sunglasses can work just as well.
Earplugs – Noise can also be a barrier from a good shuteye. Earplugs can work wonders in drowning it out. Alternatively, you can bring with you noise cancellation headphones.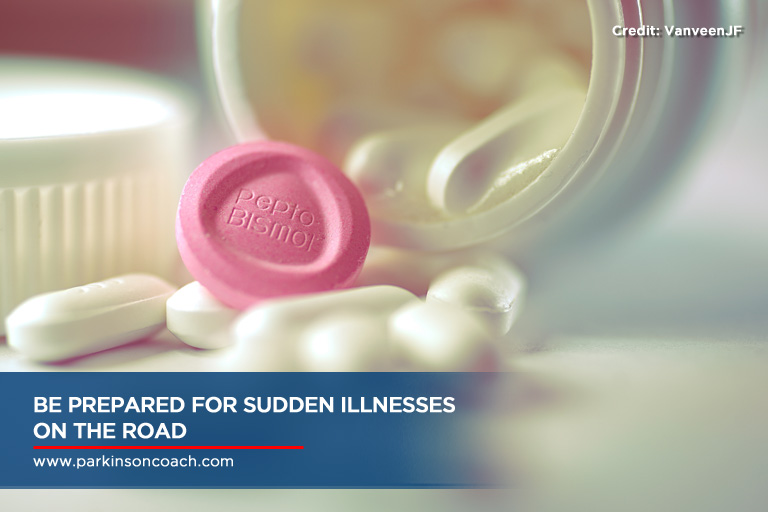 Medications
If your trip requires you to travel overnight, you may need to take medication to help you get some rest in transit. A few over the counter medicines like antihistamines (e.g. Benadryl) and melatonin are also good to have on hand.
If you require medication for any conditions or illnesses, remember to pack all your medications in your daypack. Other medicines to keep available include:
Motion sickness – Medications include oral tablets (with dimenhydrinate and meclizine) and transdermal patches (with scopolamine).
Traveller's diarrhea – Another common travel-related sickness is traveller's diarrhea, which can be caused by stress during a trip, a change in diet, or through infected food or water. Loperamide (in Imodium) can be used to treat ongoing diarrhea, while bismuth subsalicylate (in Pepto-Bismol) can be used as a preventative measure.
Deep vein thrombosis (DVT) – Also known as "economy class syndrome," this particular malady can affect you if your movements are restricted. Standing up and stretching your legs can easily remedy this. Those who prefer the window seat are more prone to DVT since they are less likely to move around than those on the aisle. Individuals who have had a previous blood clot, are on birth control pills or are elderly also have a higher risk of DVT. Taking anticoagulants, Aspirin, and wearing compression stockings can keep blood clots from forming.
Note that taking any drug — no matter if these are over-the-counter or prescribed —  can have adverse effects. Consult your doctor who will recommend what medicines are appropriate for you.
Remembering to bring these few things with you on your journey can mean the difference between an exhausting trip and one that can be very enjoyable.
If you haven't yet booked a bus for your next trip, contact Parkinson Coach Lines. Our charter buses can accommodate over 40 passengers and can take you to and from anywhere in Canada. Whether you need a ride for a corporate event, a destination wedding, or a school trip, you can rely on our bus rental services. For inquiries, call us at (905) 451-4776.