Parkinson Coach Lines has a rich history since its establishment as an independent charter bus company in Ontario. Early on, Parkinson provided trips to the United States during the Prohibition era. The company served during the war time of the 1940s and the famous farm worker runs of the 1950s. In the 1960s, Parkinson Coach Lines expanded and started took over the ownership of Brampton Transit's predecessor. It further expanded to include school buses, and, later, coach tours in 1970s.
Parkinson is one of the oldest tour companies in Canada, offering both bus rental and charter services in Canada and the United States. For over 80 years, Parkinson Coach Lines offers personalized tour and travel services to all its customers.
What We Do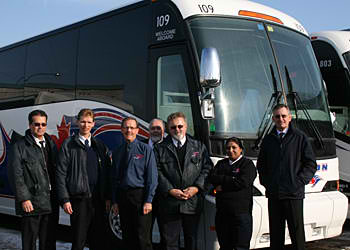 Our coach lines offer bus charter and bus rental services in the larger Toronto, Brampton, and Mississauga regions. Today, if you wish to travel to these places and their surrounding areas, there is no better choice than charter bus. Parkinson also provides coach and tour services throughout Canada and the GTA.
Our company has a top-of-the-line fleet of modern 32-, 55-, and 56-passenger climate-controlled coaches. Riders can enjoy beautiful nearby scenery through panoramic tinted windows. School buses are large 72-seat vehicles, which carry up to 48 adults.
Parkinson Coach and Tours takes pride in over 80 years in providing:
• School bus rental
• Coach rental
• Bus tour rental
• Bus charter rental
• Bus Lines
• Bus Rentals
• Wedding bus rental
• Private tour rental
• Sports teams bus rental
• Airport bus rental services
• Activity bus rental
• Mini bus rental
(Unfortunately, we do not offer individual passenger services.)
Operation Time
Our days of operation are Monday to Friday, between 8:30 am and 5:00 pm.
Safety is Key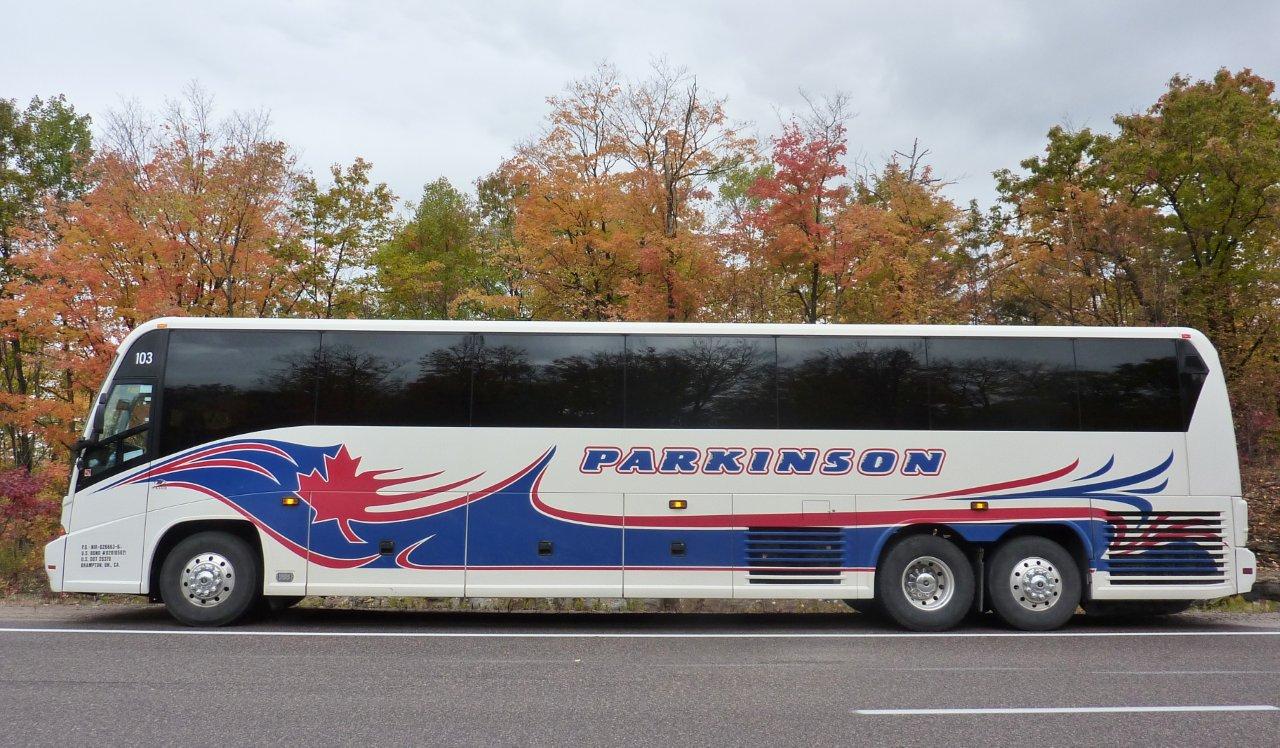 Aside from our customer service priorities, safety is of utmost importance. Our 47/55/56 coaches are on a compulsory check after every 12,000 km or 30 days. School buses, on the other hand, have to come in every six months for thorough inspection. Our standards require safety tests on these buses every three months.
For the best bus rental service, do not hesitate to reach out to one of the oldest and most reliable tour bus & coach companies in Canada. We have managed to satisfy our customers over the years; we'll meet your expectations as well. We offer on-time bus services and friendly staff. Please call us at 905-451-4776 fax at 905-451-5499 for a quote.