When is it Ideal to Rent a Bus in Canada?
There are many times in life when renting a bus makes so much sense. Yet, many people tend to overlook this economical choice when considering their transportation needs.
Airport Bus Rental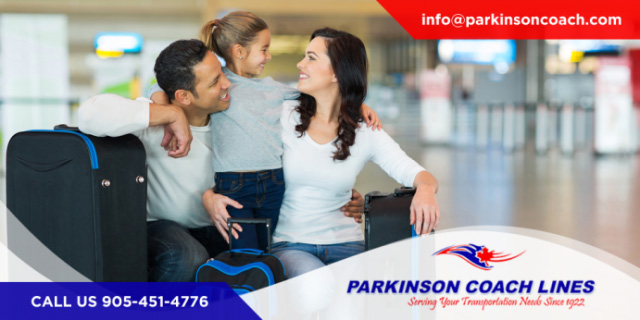 If you are planning a family reunion or are traveling in a large group, then renting a bus to take you to Toronto Pearson International Airport or Billy Bishop Airport makes great sense. Everyone will have plenty of space for their luggage without worrying about could break when it is crammed into a trunk that is too small. Additionally, after a long trip on cramped airplane seats, it feels great to stretch out in larger.
Minibus Rental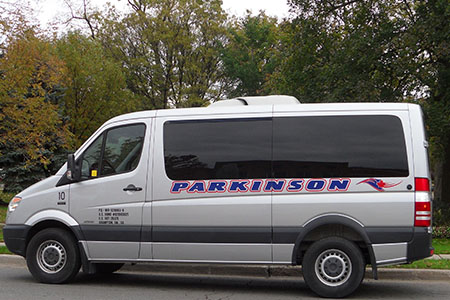 If you are traveling with a group, then leave the driving to us. We offer minibuses that are the perfect size for group of 11 up to 56 people. When you leave the driving to a professional, then you can enjoy your time during the commute to catch up with old friends, or make some new ones. Safety is always a paramount concern on any of our trips.
Wedding Bus Rental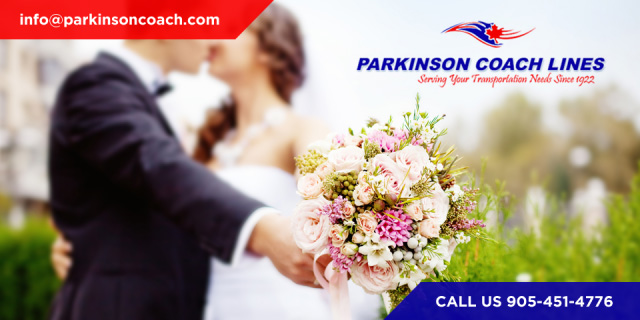 If you are planning a wedding, then consider booking a bus so that everyone can travel together. This option allows guests to make the most out of the day because they do not have to fret about traffic or getting to the right location on time. We proudly service all wedding venues in the Toronto area including: Julius Banquet Centre, Fantasy Farm Banquet Hall and Event Centre, Estates of Sunnybrook, Toronto Wedding Chapel and Sony Centre.
Tours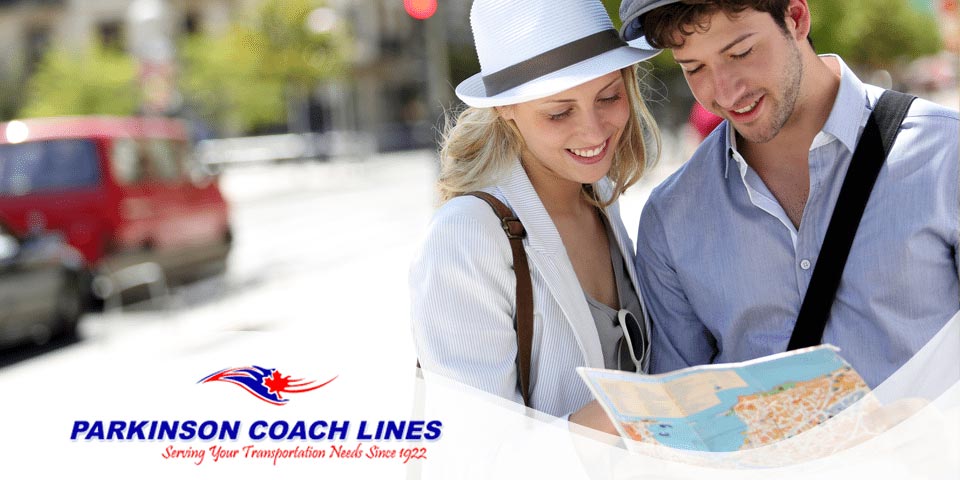 Hiring a professional driver makes great sense when you are touring the sights in Toronto. When you arrange your private bus tour with us, then we get you where you want to be when you need to be there. Some of the sights that our buses have recently traveled to include Toronto Island Park, Ripley's Aquarium of Canada, Steam Whistle Brewery, Royal Ontario Museum and the Art Gallery of Ontario. Of course, we also can help you plan outstanding day trips away from the city including Niagara Falls, Halton County Railway, McMichael Canadian Art Collection and Vaughan Mills Outlet Mall. Since planning the destination is up to you, we will proudly take you where you want to go.
Toronto bus rental companies are not all the same. We consider your safety our paramount concern. Therefore, we have our own in-house mechanics that inspect our buses more frequently than the government requires. When it is time to plan your next adventure, please call Parkinson Coach Lines at 905-451-4776.