Whether you've booked vacation plans with family and friends or are planning to take a group of colleagues on a company trip, securing reliable transportation to the airport should be a priority. Book an airport bus for yourself and your companions and reap the benefits of a relaxing, hassle-free ride.
Drop the long lines and cut the waiting time
One of the more tiring aspects of travelling is waiting in long lines for check in, customs, security, boarding, retrieving luggage, etc. Renting an airport bus will save time as your transport is waiting for you. You won't have to wait for a taxi (or public transit), and your professional driver will avoid traffic to get your group to the gate on time. You may even have an extra hour to relax in an airport restaurant, pub, or coffee shop.
Bask in the comfort of a private ride
If you've just gotten off a long and arduous flight, chances are you'd like to sleep, not drive. At the very least, some breathing room will be most welcome after the cramped experience of airline travel. The privacy and the space of an airport bus will allow you to rest, get some work done, stretch your legs, and mingle with the group in comfort.
Travel safely
When taking public transportation, especially in a strange city, you might be concerned you have the correct directions. You could be fearful of theft. An airport bus has ample storage space for your luggage. Rather than clinging to your purse or briefcase on your lap you can put it in an overhead bin and relax. Further, you know that you have a well-trained driver at the wheel of a clean, top-of-the-line vehicle who puts your safety first.
Start your group bonding en route
When travelling in large groups of ten or more, you often have to travel in separate vehicles to get to your final destination. Keep everyone together in an airport bus. Make room for conversation, training, play a few games, maybe sing a few songs with the on-board sound system.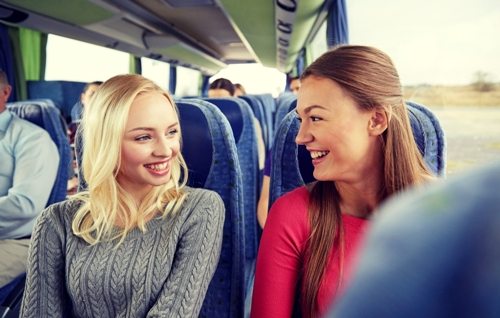 Make your family or company trip as convenient as possible; hire transport that is on time, safe, and reliable. Contact Parkinson Coach Lines at (905) 451-4776, and take advantage of airport bus rental services before and after your flight.