Weddings and receptions are usually fun, happy celebrations enjoyed among close family and friends. On a day this significant, it's only natural that the couple (and everyone else involved) wants all the moments to run as smoothly as possible.
One of the key (but often overlooked) aspects in a wedding day is the transportation. Transportation is necessary to get everyone to and from the wedding venue, and any other locations planned for the celebration.
It was once "de rigeur" to rent limos and spend a huge portion of the wedding budget on transportation for just a few people. Now, more couples are choosing to rent a wedding bus or coach. Listed below are some of the reasons why couples prefer wedding buses for their big day's transportation.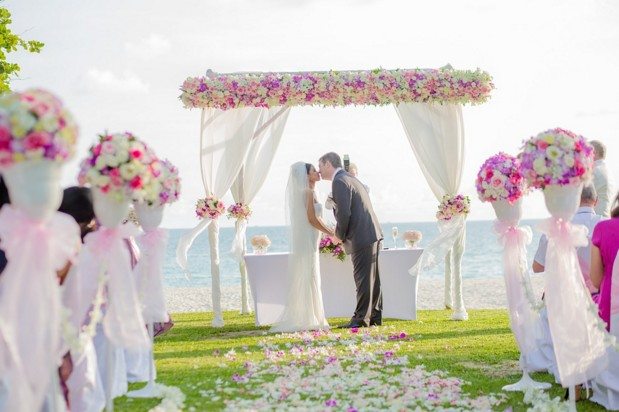 It's Cost-Efficient
Weddings and receptions can be expensive ventures. When you add up the cost of the venue, flowers, food, gown, rings, bar tab, and everything else, it's likely the biggest party you and your partner will ever throw.
By selecting a coach for your wedding day transportation you can save quite a bit of money that can be directed toward your honeymoon. If your guests are from a different state, you may need to get them from the airport to the venue or nearby hotel. Separate cabs and limos can cost a fortune. By organizing arrival times and chartering a bus for your out of town guests, you can guarantee they arrive safely and comfortably, and that there's plenty of room to stow dresses, tuxes, luggage, and gifts.
It's Time-Efficient
One of the main benefits to hiring a coach for your wedding transportation is the assurance that your important guests arrive at the same time. When guests are driving in different vehicles or taking separate taxis they can get lost, someone gets forgotten, or a car runs out of gas. If the the car that's delayed has a member of the wedding party (or a parent) inside, things could go awry pretty quickly.
Chartering your wedding guests a coach or bus ensures that everyone's together en route to the wedding/reception, and guarantees that no one who imbibes a little too much on the day gets behind the wheel. Everyone is safe, on time for photos, and looking good because they didn't have to sit in a cramped car. Both the couple and their parents feel stress on this wonderful day; knowing that a trained driver familiar with the area is taking care of the transportation can alleviate that anxiety. By chartering a wedding bus, wedding parties and guests arrive in style and comfort.
It's Fun
Finally, the reason more couples are choosing wedding buses is because they're fun! It's great to have over a dozen people all together traveling to an exciting occasion. Transporting the entire wedding party on a wedding bus can get the party started ahead of of time. Perhaps you could arrange for someone to pass plastic flutes of champagne and/or provide entertainment en route to the wedding location or reception.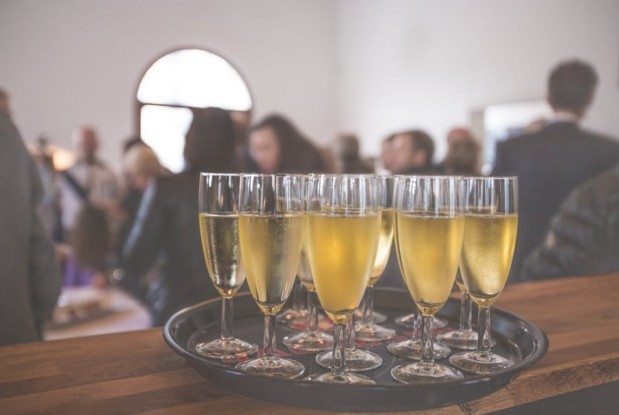 By having everyone in the same vehicle before the main event helps people loosen up and get comfortable with one another. When they pull up to the ceremony/reception, the festive mood is already well under way.
So if you're planning your big day with wedding buses as the main mode of transportation in mind, enjoy the many benefits that come with this decision. From cutting costs to celebrating your marriage in a fun and original manner, you'll have a memorable day with a bus for your wedding transportation.
Book the coach of your dreams by calling Parkinson Coach Lines at at (905) 451-4776 to request a quote. We provide wedding bus services at competitive prices and provide group discounts.