Private Tours Make all the Difference
A private tour runs expressly for you and your private group of people, according to the venue you set and your desires for the perfect trip. You are the one who sets the agenda date and time, and this is always at your convenience, not some else's. Everything about the travel plans is according to you and what you want, you are the boss. You decide such things as: the length of the tour, the budget, hotel accommodations, attractions, and hot spots you want to see and are interested in. These are your ideas and not some else's ideas. Restaurant stops and cuisine are ordered ahead of time according to your wishes.
Private tours offer only the best-skilled drivers and guides for your travelling pleasure. Tour buses, mini buses, limos, and cars, are luxurious and comfortable. Drivers drive at the pace you set, nothing more and nothing less. Private tours accommodate the disabled, seniors, the younger generation, ant the young at heart.
There is a Difference in Private Tours versus Group Tours
A small tour group is a group you pay money to for a pre-set venue. The date, time, day, length of the trip, hotel accommodations, shopping, attractions, and even the menus are all predetermined when you sign up for the group tour. You must follow the preset time table and follow the scheduled as predetermined.
You have little to say in regards to where you do and what you want to see. Small group tour guides arrange various tours in many different ways. If the tour group plans an agenda exactly where you want to go in the United States or Europe, you must read the pre-set schedule to determine if this trip is offering all you want. The one thing that remains the same is the skilled and knowledgeable drivers.
When searching for a private tour company in Canada, one stands out at the top of the list, Parkinson Coach & Tours. Our company has a grand record of accomplishment in private tours, is family owned and has operated for over 80 years in Ontario, Canada. No business would stay in the marketplace for that long if it were not for the trust and quality we offer.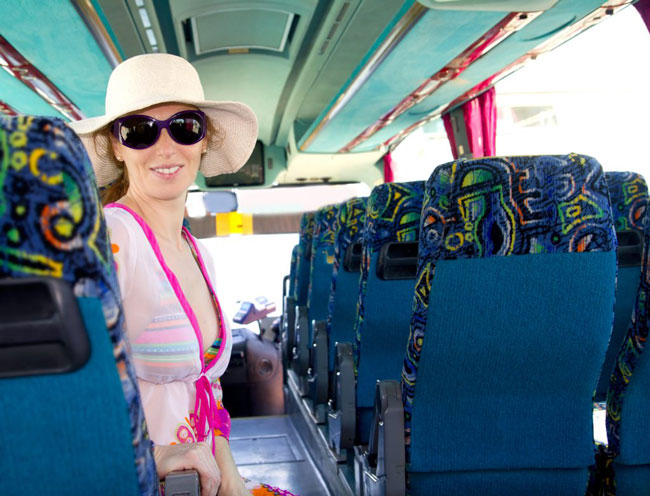 Vehicle Types can make all the Difference
We have available airport bus rentals, wedding bus rental services, minibus rentals, bus tours in Toronto, and much more. Vehicles are the ultimate in luxury and extremely comfortable for long and short trips. Group tours do not cater to personal agendas such as weddings, graduations, and more.
A Memorable Tour
When you want to visit any location, tour with the most seasoned bus company, Private Tours Toronto. Parkinson Coach Lines is who you want for your next memorable outing. Customers who use this private tour company come first.