Travelling can be exciting, especially when visiting someplace for the first time. To fully immerse ourselves in the sights, sound, taste, and culture of a new location, it's often beneficial to leave the driving to someone else. For a worry-free travel experience, renting a bus and professional driver who's familiar with the landscape, traffic, and has a well-maintained vehicle is a great way to go.
Here are some of the benefits to travelling by bus or coach:
1. Legroom. Buses provide comfort; they're larger than a personal vehicle or rental car. We can stretch out and nap, and there's no concern about cramming all our luggage into a car trunk. Long road trips can be more enjoyable when we arrive at our destination, free from muscle aches.
2. Safety. Buses have professional drivers who know how to navigate. Expert drivers understand the best routes and various weather and road hazards. They also know the local laws, so we don't have to worry about committing a traffic violation.
3. On-Time Travel. Bus service providers are reliable and can follow the itinerary prepared for our trip. They arrive on-time and alert.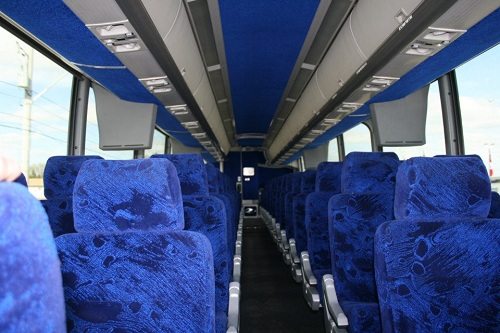 4. Relaxation. When someone else drives for us we can enjoy the passing scenery. There's no need to drive when tired or hungry, and we avoid arguments about "whose turn" it is to get behind the wheel next.
5. Better photos. A professional driver can point out special points of interest as they approach, and since our hands are free we can get great photographs. The driver can make a special stop if there's something really camera-worthy.
6. Pollution reduction. Travelling by bus uses less energy and produces less pollution than using private cars. A CBC report mentioned that while transportation makes up 88 megatonnes of greenhouse gas emissions for 2013, only less than 10 megatonnes come from buses.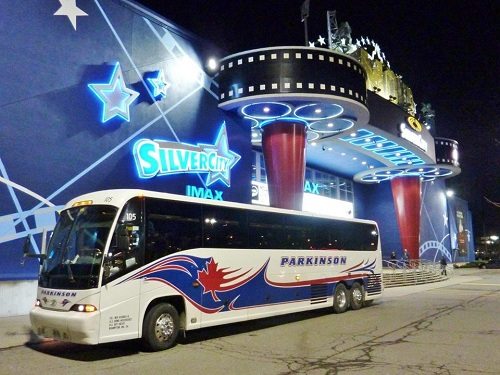 Schedule your next exciting trip with Parkinson Coach Lines' top-of-the-line buses and enjoy a truly worry-free travel experience. For prices and reservations, you may reach us by phone at (905) 451-4776 or by email at info@parkinsoncoach.com.