Amazing Toronto Attractions
Canada is a popular travel destination for both global and Canadian visitors. Toronto is the largest city in the country and home to numerous attractions, including the famous CN Tower, Toronto Islands, the Royal Ontario Museum, Ripley's Aquarium and the Hockey Hall of Fame. If you are travelling to Toronto during the winter, enjoy ice skating, snowboarding, ice art, and riding the winter waves in Lake Ontario. The other popular winter activities include racing on bikes with studded tires, riding the mechanical bull, and shopping at the winter market during the holiday season.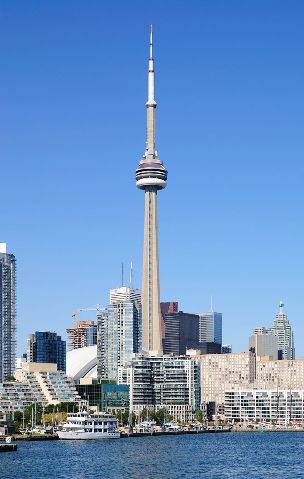 Many attractions are located close to each other. For shorter distances, you can walk or drive. The city's subway system, streetcar, and buses might get you across longer distances, but can be difficult to navigate. The road system in Toronto is prone to traffic congestions, especially during rush hour. If you are driving through the city and are unfamiliar with the city's expressway, you can try to avoid gridlock by driving on local lanes. Avoid rush hour altogether, and definitely do not drive the weather is severe and unsuitable for driving.
Travelling by bus offers several advantages. You can sit back, relax, and enjoy the sights. A bus driver/tour guide who is familiar with the area will take you to the best stops in the city. If you are travelling in a group, you can chat and share stories while avoiding the frustration of driving in the city.
Best Toronto Bus Tours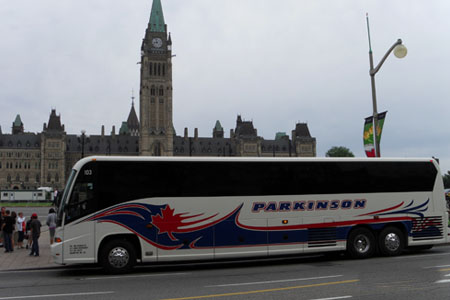 Parkinson Coach & Tours Company provides airport bus rental, city bus tours, minibus rental and wedding bus rental services. Since the establishment in 1922, our family-owned tour company has provided guests a top-notch transportation fleet. To book a memorable bus tour around Toronto, Brampton and Mississauga, call Parkinson Coach & Tour Company today at (905) 451-4776 or visit our company website at parkinsoncoach.com.