When it comes to transporting guests on your wedding day, a bus or limousine is usually the way to go. Perhaps the only problem with renting a wedding  bus or limo is that they don't exactly come cheap, which is why it's important to know how to get the most out of your rental.
Make a Reservation in Advance
Peak season for weddings is when bus rental companies are at their busiest, so be sure to make reservations ahead of time—don't be shocked if you have to prepare a year or more in advance. At the very least, you should make a reservation 1 month prior to your wedding, and check for confirmation 1 week before the big day.
Submit your Details
Great bus companies will go out of their way to personalize your transport depending on your event—you can request specific decorations, music, and other miscellaneous arrangements. Besides these little things, you should also indicated how many people are riding the bus, how many hours you're renting it, and the locations of pick-up and drop-off points.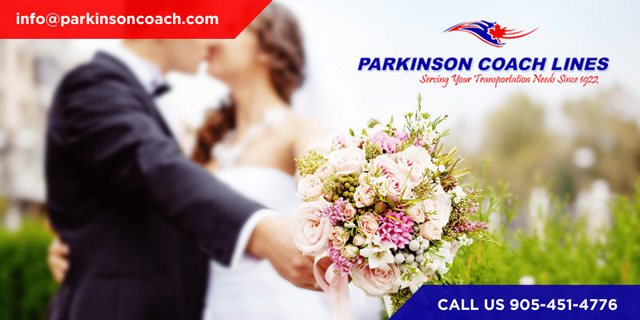 Think of Refreshments
Ask the bus rental company if bringing refreshments on-board the bus is allowed, and whether they have a special package that includes renting the bus with food and drinks. Part of having a bus all to yourselves is being able to kick back and relax while moving between place to place. Besides, you can never go wrong with having a few bottles of champagne among guests.
Know How Much you Can Afford
Before even thinking about renting a bus for your wedding, know how much you're willing to spend. Ask bus companies in your area about their rates and make comparisons. Companies can have different rental schemes, charging by the hour or having a fixed rate. Be sure to check for surcharges—like fuel and the drive—before making a final decision.