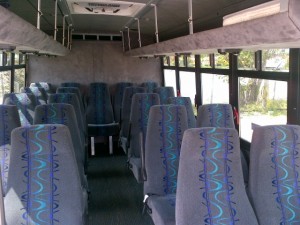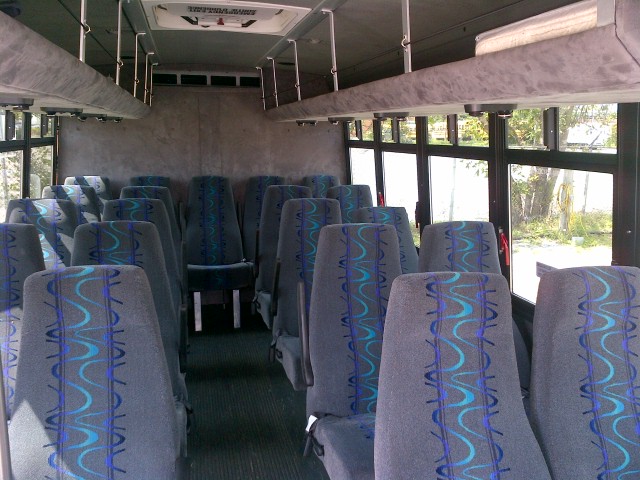 Traveling on a bus will always be an enjoyable experience with all the sights to view and appreciate. One gets to see new places, different attractions, and other people's way of life. But with all these beautiful things to see, you cannot deny that riding on a bus or any mode of transportation for that matter will have its negative side. It can be a tiring experience and long trips may make one uneasy and bored.
Here are some tips and suggestions to make that trip a more pleasant and comfortable one:
Be comfortable as much as possible.
Before embarking on that trip, be sure to prepare the things that will add to your comfort. You may want to wear something that you will be extra comfortable like footwear that may not cramp your feet and maybe a sweater should the air conditioner be too cold for you. A travel pillow will surely make sleep more comfortable. You can even bring along a pair of jogging pants or pajama if these make you more at ease during the trip.
Bring some food.
Although you might be stopping at stations or fast food outlets where food and drinks may be available, it may be a good idea to bring your favorite food items. You might not find your favorites in the bus stations or convenience stores along the way. Sandwiches will come in handy if the food served in bus stations or fast food restaurants will not be to your liking. And why is it that it is always nice to munch something while traveling? So be ready for those snack foods and drinks.
Have something to entertain or occupy your time.
Your route may not have all those scenic sight but only an endless expanse of land. For this it would be good to have something to amuse or entertain you. Of course, most coaches provide entertainment such as videos or music. But you cannot choose the programs that will be shown. You may want to bring along your favorite movies to watch in your personal gadgets. You can listen to your favorite music through your headphones or you can just sit comfortably and enjoy a magazine or a book or two.
Be conscious of your safety.
It pays to be cautious and ready for any eventualities. In order to feel secure while sleeping or going to the comfort room, make sure all your valuable are safe with you. Refrain from leaving any valuables in your seat or in the overhead racks. While stopping for the sights, it is advisable to stay with the group and bring someone should you want to explore other places. And do not forget your medicines for your condition. Have something with you should you experience headaches, diarrhea, dizziness, or for any possible accidents.