Since 2006, the Toronto Summer Music Festival has hosted a four-week long festival featuring chamber music concerts and solo recitals from Canadian and international musicians. It's a great opportunity to sample some incredible music from around the world, and is a must see for all music aficionados. Events are held in venues all over Toronto, including Koerner Hall and Walter Hall.
The Toronto Summer Music Festival has been programmed since 2013, each year reflecting a different theme. The theme for this year, "Reflections of Wartime," commemorates the 100th anniversary of the end of the First World War. War has always been an inspiration for the arts, and it has inspired beautiful, haunting pieces of music. In memory of the Great War, this year's performances explore music written during or inspired by the wars of the past and present.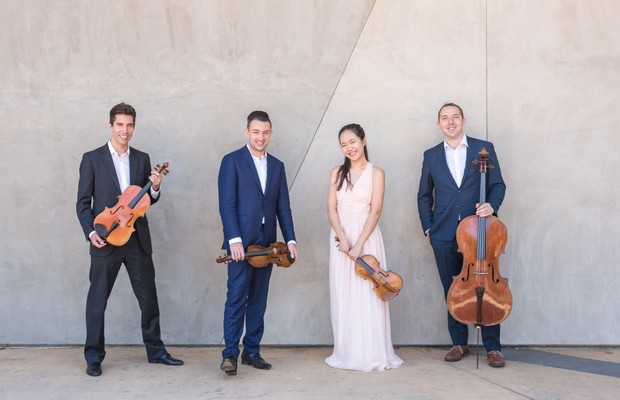 Aside from a festival of incredible music, there is an academy program that runs concurrently with the performances. Having so many masterful musicians in one place is a great opportunity for young musicians to learn and nurture their skills. Because of this, the festival offers masterclasses and lectures to educate young musicians. The Toronto Summer Music Festival's organizers take care to choose musicians and gifted teachers to create an inspirational atmosphere that thrives on learning. This integration, along with a diverse line-up of performers, gives participants exposure to a wide variety of musical styles.
Emerging artists are especially welcome to the festival. The Academy is a venue offering high-level training for musicians on the verge of starting their careers. This is a golden opportunity for musicians to learn directly from professionals and enhance their performance skills. Aspiring musicians can choose between the Chamber Music Institute (for string players and pianists) and the Art of Song (for singers and pianists). Participants should expect to perform in classes, as performance is an essential part of music. Lecturers will listen in to evaluate students' skills.
There are also workshops and lectures available for adult amateur musicians. For one week each summer, participants can rehearse with professional musicians and attend masterclasses, lectures, and concerts. These activities aim to strengthen the role of music in participants' lives and improve their existing skills. Participants have a choice between chamber music, piano masterclasses, and chamber choir.
Every year, the Toronto Summer Music Festival gives participants a chance to enjoy international musical talent. Music-lovers can enjoy performances from renowned musicians to deepen their appreciation of classical music, or sign up for workshops to improve their existing skills. Whatever you choose, expect a showcase of musical talent, both from home and abroad.
For transportation to the festival, contact Parkinson Coach Lines in Brampton, Ontario. We provide charter bus rental services across the Greater Toronto area. No matter the size of your group, we provide safe, comfortable charter services. Contact us at (905) 451-4776 for your rental needs.