The How's, Why's, When's, and Where's of Airport Transfer Services
When consumers need airport transportation and transport for other reasons they expect vehicles to be functional, dependable, and reliable. Consumers can pre-arrange transportation at the conclusion of any flight. Airport Transfer Options are available for those who need these services.
Pre-Arranged Transportation
Flying into any airport means you must rent a car or find transportation somewhere if friends or family are not available to pick you up.
There are services such as these called Airport Transfer Options throughout the world. In this case Canada. There are some tips you need to know in regards to Airport Transfer Services such as,
. How to reserve a transport service
. Tipping for services
. Do these services offer discounts, senior discounts, or package deals?
. What kind of transport service provided
. What are some of the occasions needed for Airport transfer service?
. How many people in my group can call an Airport Transport?
A reliable and quality airport transportation service is on time and offers excellent transport to the consumer in a comfortable and relaxing vehicle to the destination of choice. If this airport transfer service has been in business for a time, this form of transportation is icing on the cake.
Consumers found the need to rent, transportation services for different reasons. These reasons include but are not limited to: airport transportation, minibus rentals, tours, funerals, weddings, graduations, and conventions.
Weigh Options for the Best Transport Services Available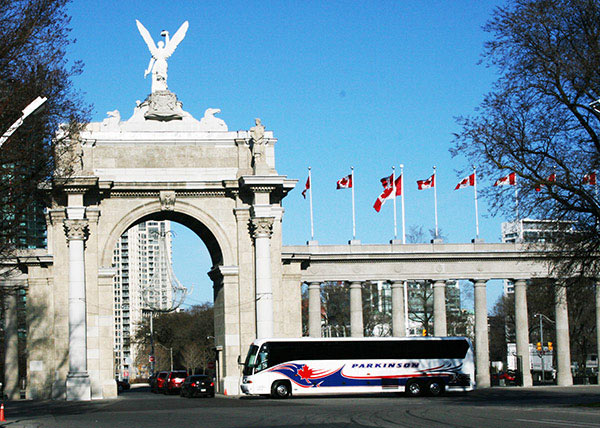 Airport transportation services such as Parkinson Coach & Tours in Toronto, Canada, is an independent and seasoned ground transportation business that has operated in Ontario for well over 50-years.
When you find you are in need of transportation services, call Parkinson Coach where trust and quality go hand in hand. The location for Parkinson's is as follows:
. 10 Kennedy Road N.
. Brampton, Ontario
. Telephone 905-451-4776 or 905-451-5499
. Website www.parkinsoncoach.com for more information
When you are in need of hiring a transportation service to be sure to know what a company means when it says full service. Companies who advertise full service means that they employ certified drivers, trainers and is MTO licensed. This company must offer registered full-time mechanics and technicians who clean and maintain a fleet of vehicles. The drivers employed must take random drug and alcohol testing and receive yearly in-house training.
Seasoned companies own a line of state-of-the-art equipment that the business operates and fully controls. Ask about the safety of the equipment and if seat belts are available for all seats. All vehicles must have GPS tracking systems and a quality communication system. Top notch cars, vans, minibuses, and buses, have all the little things in life that count for a comfortable trip, such as, DVD's and television screens and stereos.
Each transport company runs a bit differently so you want to find out what the company requires in the way of a deposit and when you must pay the balance. Find out how soon a reservation must be made to ensure you have the services you need when you need them.
Conclusion
In the end, weigh the options for hiring the most competent and best company in the Ontario area. A lot rides on the best decision you make, such as safety, affordability, cleanliness, comfort, professionalism of the staff, knowledge of staff, and all the little things in life that make your trip great.