As the snow thaws, the Sugarbush Maple Syrup Festival in March is an excellent opportunity to educate and entertain students and young children. Held every spring at various conservation sites in Ontario, the festival shares the history of maple syrup production in Canada, and is a great outing for schools and families. It's also a great introduction to Canadian culture for visitors and new residents! Some of the Sugarbush Maple Syrup Festival highlights include: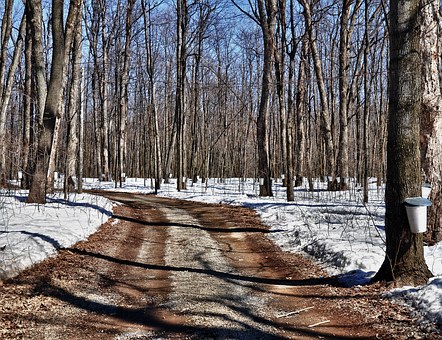 * Maple Syrup Trail *
Walking the "Maple Syrup Trail" is a fun way to learn how syrup is made. As you walk through a beautiful grove that's getting ready to bud for spring, view maple trees with "spiles' (or taps) to collect sap for processing. The trail features signs with information about maple syrup (e.g. how much maple syrup is produced in Canada and how much sap makes one bucket of syrup). Kids on a guided tour will learn how to identify maple trees and the process for tapping trees.
* Old-Fashioned Site *
The closest festival to Toronto is just north of the city. There, reenactors demonstrate how Canadian settlers made maple syrup after the cold winter months. Parents, educators, and children all learn the "old-fashioned techniques" used, even as the farm applies more modern approaches to make the syrup. Learn how maple syrup was filtered through old clothes and was crystalized to make sugar. Try on "shoulder yokes" to experience how buckets of sap were carried from one location to another.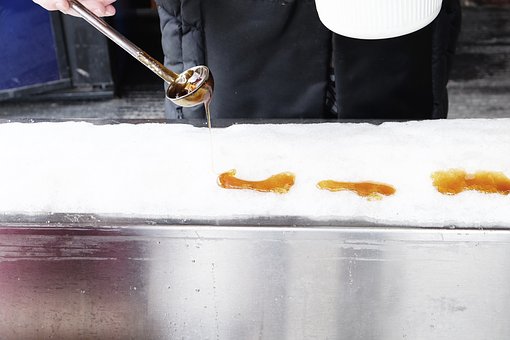 * Sugar Shack *
After the Maple Syrup Trail lies the "Sugar Shack" where sap is boiled to remove most of the water. Modern techniques are now used, but the principle is the same as that used by pioneers. Staff can show children the syrup at different points of the process, the different grades and types, and explain what syrup can be made into, such as sugar or candy.
* Live Demonstrations *
On special days, live entertainment is offered, including wood carving, dog shows, and magicians.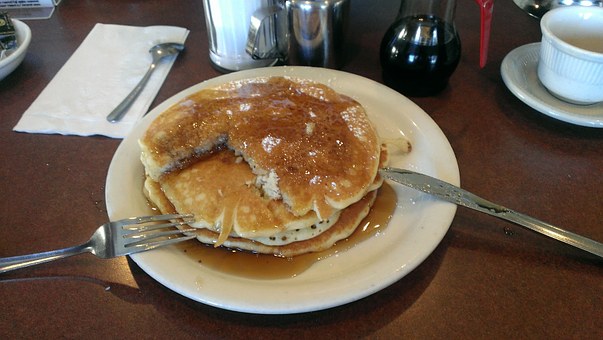 * Cafe *
At the end of your journey, enjoy a lunch or late breakfast of pancakes with maple syrup. Visitors and tour groups can also enjoy sausages, hot chocolate, and soup to warm up after their hike. Large groups must place orders ten days in advance. Space is limited, so meal times are determined by numbers and tour times.
* Gift Shop *
At the end of your visit, peruse the gift shop featuring maple syrup products. Buy genuine maple syrup straight from the source. The shops also have other products (e.g. sweets and sugar made from processed syrup). Large school groups may wish to collect money from parents in advance so that each child gets a treat as they head back to the bus.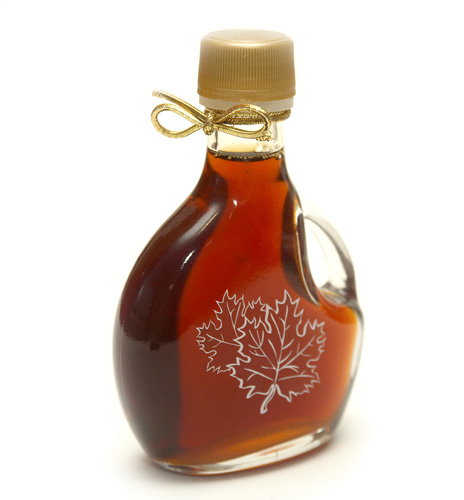 The Sugarbush Maple Syrup Festival is an excellent event for visitors of all ages. KIds are especially welcome, and it's a fun, educational experience for classrooms and families alike. For more information, contact https://maplesyrupfest.com.
If you have a large group to transport to the Maple Syrup Festival near Toronto, reserve a reliable bus service to get you safely there and back. Contact Parkinson Coach Lines at (905) 451-4776 for excellent transportation.