Ripley's Aquarium Canada has tons of awesome features you can't see anywhere else. From colorful jellyfish to graceful rays to scary sharks, you'll be amazed at the aquarium's awesome array of ocean life. Check out the list below for must-see exhibits.
1. Discovery Centre
This awesome play area is fun for all ages. Pop into a viewing bubble to get up close and personal with the fish. You can also play on slides and touch real live horseshoe crabs!
2. Ray Bay
Here you can view some of the ocean's most graceful animals as they glide and "fly" around their habitat. Be sure to catch the aquarium's trainers feeding the rays right out of their hands during the daily dive show.
3. Shoreline Gallery
Learn about rays and sharks in the most hands-on way possible: by actually petting them! Get closer to these amazing animals than ever before while learning about them from aquarium educators.
4. Dangerous Lagoon
This exhibit is an experience you'll never forget. Stand on a moving walkway as it winds through an underwater tunnel. Be amazed as fearsome sharks, unique fish, and majestic sea turtles swim all around you.
5. Planet Jellies
You'll feel like you're in a piece of art when you visit this gallery. Jellyfish of all swirl and swim all around you. The tanks are backlit with color-changing lights, so you'll feel like you were transported to another world.
6. Rainbow Reef
This collection of colorful fishes shows off over 100 species from the Indo-Pacific region. Watch a dive show where divers interact with fish of all shapes, sizes, and patterns.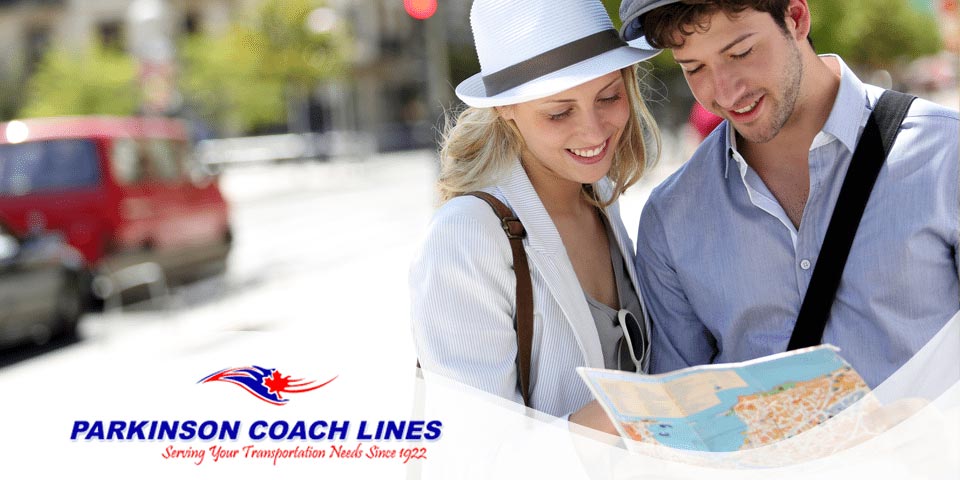 The best way to see all these fun aquarium features is to take a tour bus there. Avoid the hassles of parking and driving in downtown Toronto and let Parkinson Coach Lines take care of that for you. There is no safer, more stress-free way to see the city than with one of our bus tours. You will be in the hands of professional drivers and travel in top-quality buses, so you can rest assured that you will have a fun, top-notch tour whether you're a local or a visitor. Call us at 905-451-4776 today to find out more about our services!