Statistics show that letting your kids take the bus is by far the safer option when going to and from school. However, that doesn't mean your child shouldn't exercise extra precautionary measures when taking the bus.
Here are some simple safety tips for your child to remember when traveling to and from school on the school bus.
While at the Bus Stop
· Teach your child to walk to the bus stop on the sidewalk, never to run. If a sidewalk isn't present, the best practice is to walk facing the traffic, the better to prevent being side-swept.
· To prevent being left behind by the bus, make it a habit to be at the bus stop at least 5 minutes before the pick-up schedule. If your child is late, take him straight to school; don't chase the bus to the next stop, as beating time and traffic only increases your chances of an accident.
· Wait a good distance away from the road when at the bus stop. Don't play and run around.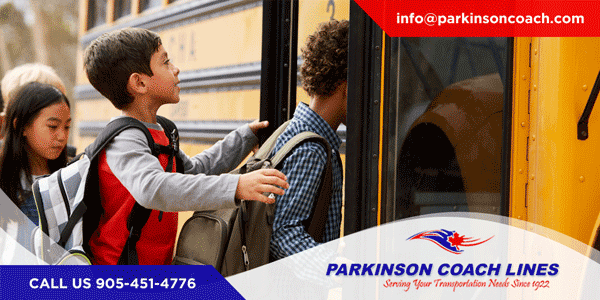 While on the Bus
· Teach your child to go straight to his seat when inside the bus. Stay seated and face forward during the ride. Avoid playing and sticking hands and arms outside the bus windows.
· Talk quietly to avoid distracting the bus driver. If your child wants to call the driver's attention, teach him to wait for the bus to stop, raise his hand, and call out for the driver
· In emergencies, stay calm and follow the driver's instructions. If the drive has been incapacitated, help your child familiarize himself with the emergency exits.
Although these tips may seem simple, they're often enough for your child to stay safe when taking the school bus. Perhaps the most important thing your child should remember is to behave himself while taking the bus to school.