Whether you are crossing provincial lines or going on a lengthy trip with your team, organization, or company, long bus rides can become tedious. This can be especially true driving on the highway when there is not much to see out the window. This article will provide three ways to beat the "long bus ride blues" and make your trip more enjoyable.
#1: Keep Yourself Entertained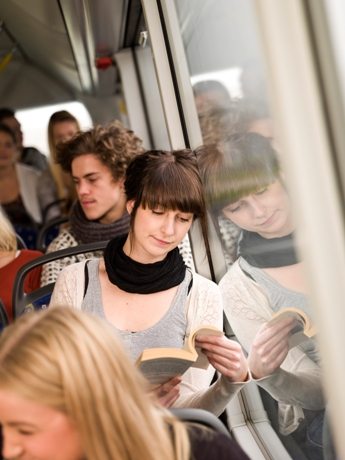 Reading a good book, listening to music, or writing in a journal can pass time. Thinking and writing down goals is an excellent, and even productive way, to use this rare opportunity when you have fewer distractions. Your bus may have a DVD player to watch favourite movies and TV shows. Be sure to bring a pair of headphones. You can determine the number of movies you'll watch to equal to the length of the bus ride. Time will fly by.
You may also want to consider bring snack foods, candies, or energy drinks to give yourself a boost.
#2: Socialize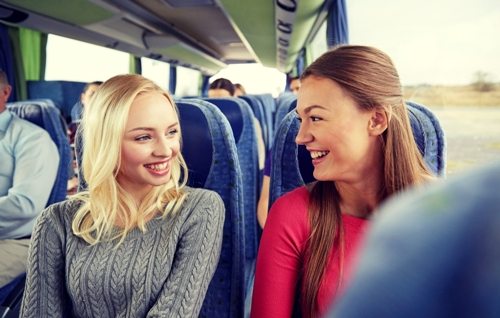 Sparking up an interesting conversation with someone is a great way to pass time. Bring a deck of cards or sheets of paper to play games such as "Hang-man" or "Tic-tac-Toe." Sharing food and snacks is another great way to build comradery.
#3: Get Some Sleep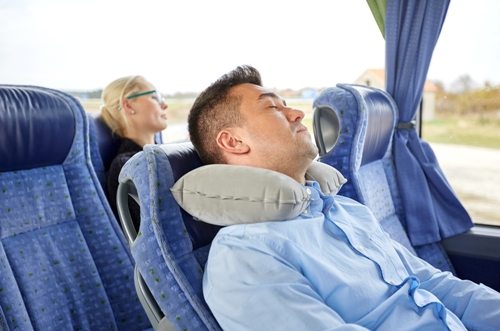 One of the best ways to make the hours fly by is to get some great sleep. On a comfortable coach, relaxing isn't a problem! Bring a comfy travel blanket and a neck pillow.
For a Comfortable Ride, Call Parkinson Coach Lines Today!
One of the most important ways to feel good on a long bus ride is to ensure that the bus is comfortable and has the appropriate amenities. Call us today (905) 451-4776 to learn more about our excellent fleet of comfortable coaches.