Winter approaches, bringing with it one of the most anticipated seasonal attractions: snow-capped peaks, perfect for skiing! Get that ski equipment ready and take the plunge at some of Ontario's best winter destinations. Most of these ski resorts are located close to the cities of Toronto and Ottawa, making them great weekend destinations for families and ski beginners.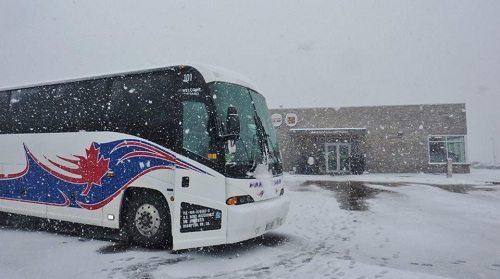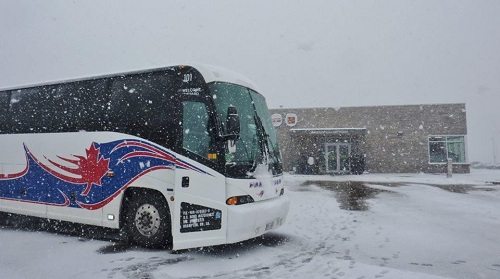 Top ski destinations in Ontario:
Blue Mountain Resort
This is the largest ski resort in Ontario and a famous spot in Canada. With many terrains to choose from, both beginners and experts alike can enjoy its peaks at their own level of comfort. Blue Mountain Resort has great overnight rooms, conference facilities, spa areas, pubs, restaurants, and nightlife attractions for the times you're not on the slopes.
Searchmont Resort
"A true mountain experience" is what this resort offers. Experience great skiing and snowboarding with the resort's 750-feet vertical drop and 18 runs. The resort also allows night skiing for guests who want a unique experience.
Hidden Valley Highlands Ski Area
One of the most family-friendly resorts, Hidden Valley Highlands Ski Area offers 14 groomed trails, three quad chairlifts, and a terrain park — including night skiing and snowboarding.
Mount St. Louis Moonstone
This is one of the closest ski resorts to Toronto; it takes about an hour to reach it by vehicle. With a vertical terrain of 550 feet, there are several hills that can accommodate all kind of skiers. This is a good spot for beginners since some of its terrains are great for lessons.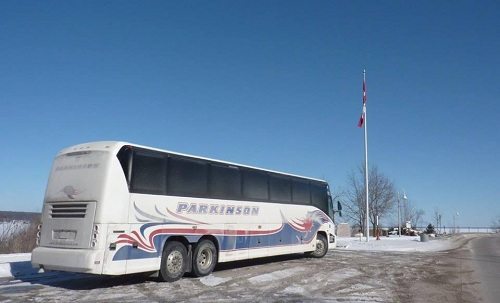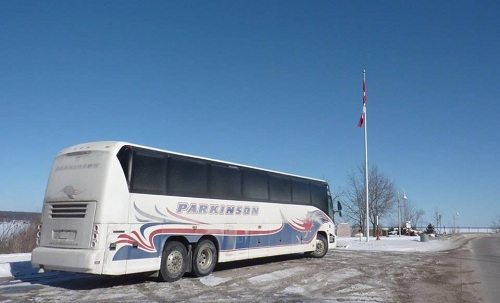 Prepare for your trip!
Make an equipment checklist. The last thing you need is to feel frost bitten fingers because you forgot to bring your mittens!
Check weather reports. Skiing is a relatively safe activity, but only when the weather permits. If beginners and children are with you, check weather reports to see if your destination has an impending snowstorm in the forecast.
Sleep. Like many outdoor winter sports, skiing requires a lot of energy. Condition your body before this big trip and get enough sleep. Fainting while on the slopes or cross country skiing would be dangerous.
Finalize logistics. Make your trip more safe by making sure your mode of transportation is reliable and well-maintained. If you rent a bus for your group, you can be sure that the driver is trained and experienced, knows how to get you to the slopes, and that the vehicle is in top condition.
Bus rental vs. own vehicle
There are more advantages to hiring a bus rental service when going on a ski adventure with friends or family.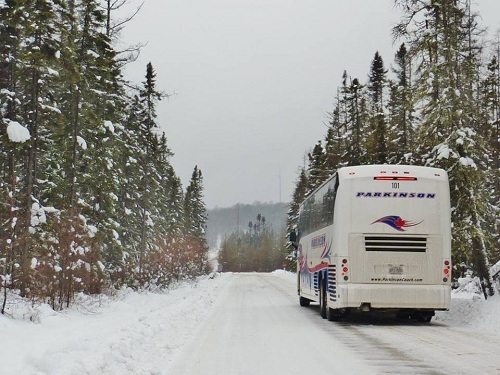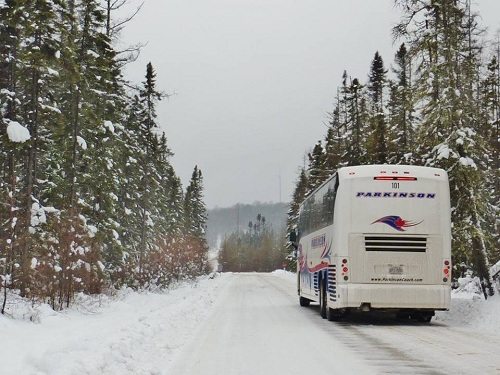 More leg room. How much storage do you need for a ski trip? Think boots, poles, skis, and winter coats, etc. for every person. A private car may not have enough room to store all these items. Buses, on the other hand, offer leg room and (both overhead storage and lockers underneath the vehicle) so you won't feel cramped when travelling with your gear.
Safety. Rented buses come with professional drivers who know the best routes to any ski destination so you know you'll get there safe and without delay.
Less worry. The best thing about a bus rental is that none of you have to drive after a tiring day of skiing. You'll be able to have that liqueur or cocktail "apres ski" without concerns about driving.
Are you planning a ski adventure soon? Parkinson Coach Lines will make your trip more convenient with its premier bus and coach rental service. For more information, call our Brampton, Ontario office at (905) 451-4776.