Children everywhere are anticipating the arrival of October 31 so they can dress up and head out for a night of trick-or-treating. Even before that fun night, there are a number of Halloween events happening in and around the Toronto area that are perfect for the whole family. These include fall fairs (with farmers' prized produce on display), arts and craft shows, demolition derbies, and so much more. Charter a bus so you and your group can travel together and start the fun early.
Here is just a sample of what you can enjoy between now and Halloween night:
Legends of Horror
This event is on now until October 31 at Casa Loma, Toronto's famous landmark castle. The castle, its grounds, and gardens will be transformed into a haunted house where you will be led through a one-hour, 2km, self-guided walking tour. The tour will start from the lower gardens of Casa Loma and wind its way through the castle's darkest spaces and tunnels, which are not usually open to the public.
The Legends of Horror is an immersive theatrical interpretation of many classic horror figures. This event is open to all ages, but children under 13 must be accompanied by an adult. Tickets and start times vary by date. Visit the Casa Loma website for more details.
Boo at the Zoo
Kids can head to the Toronto Zoo in their Halloween costumes on October 20, 21, 28, and 29. Admission (for children 12 and under) is free when accompanied by an adult paying regular admission. (Please note there is one complimentary child admission per adult.)
Bump in the Night
Another event at the Toronto Zoo is "Bump in the Night," where children can learn more about the unique characteristics of various animals, and how nocturnal creatures function in the dark. Kids can also get a chance to "communicate" with the Arctic wolves, and take a moonlight hike through the zoo. It will be an exciting evening of discovery when the sun goes down.
Bump in the Night happens on October 20 and October 27, from 6:30 – to 8:30 pm. Entrance fees range from $15 to $20.

Halloween at Todmorden Mills Heritage Site
Halloween Mask: Children 6 years and older that are accompanied by an adult can use their imagination to create Halloween masks in this unique workshop. Treats are provided! This event takes place October 20, 2018 from 1 – 3 pm.
Lantern Making: Light up Halloween in this family workshop by creating spooky lanterns.This event takes place October 21, 2018 from 1 – 3 pm.
Retro Halloween Family Drop-in: Celebrate Halloween with traditions of the past, including a tour of their historic homes. Make seasonal crafts and sample old-time treats. This event takes place on October 27 and 28, 2018 from 12 – 4 pm.
Location: Todmorden Mills Heritage Site, 67 Pottery Road, Toronto (416) 396-2819
Price: Adults – $10 (plus taxes); Children – $5 (plus taxes)
Halloween Drop-in: Child – $5; Youth – $7; Adult – $8; Senior – $7
Harvest Festivals and Fall Fairs
In addition to the anticipation of Halloween, the fall season also features bountiful produce, which is on display at many events throughout Toronto and the GTA. These events often include wagon rides, pumpkin picking, and unique gifts and crafts.
Here are some of the events you and your family can enjoy:
Fall Fun Festival
When: Now till October 28, 2018 from 9 am – 5 pm
Where: Brooks Farms, 122-141 Ashworth Road, Mount Albert
Price: $15 (ages 2 and up)
Harvest Festival at Springridge Farm
When: Every weekend until October 28, 2018 from 9 am – 4 pm
Where: Springridge Farm, 7256 Bell School Line, Milton
Price: $13 per person (including HST for ages 2 to 92)
Pumpkinfest
When: Now till October 31, 2018 from 9 am – 5 pm
Where: Downey's Farm, 13682 Heart Lake Road, Brampton
Price: $9.29 to $13.71 (plus HST per person, ages 2 to 92)
October Harvest Festival
When: Open daily in October from 9:30 am – 5:30 pm
Where: Forsythe Family Farms, 1025 Cragg Road, Greenbank/Uxbridge
Price: $10 per person (3 years and above, HST included)
Apple Picking
Apple picking is another popular activity in the GTA during the fall. This is an ideal way for families to spend time together outdoors. Some orchards and farms include country shops selling homemade preserves, jams, pies, and much more. Some also have petting zoos and wagon rides. Apples are perfect for pies or creating Halloween candy apples.
Where to pick you own apples:
Country Apple Orchard
3105 – 16th Sideroad West, King City, ON
Thursday to Sunday 9:30 am – 5 pm
Pick your own now until the end of October.
Carl Laidlaw Orchards
9496 Heritage Rd, Brampton, ON
Weekends only 9 am – 5 pm
905-456-2095
Call before you go – they are often "picked out" by mid October.
Chudleigh's
9528 Highway 25, Halton Hills, ON
Daily 10 am – 5 pm
Pick your own apples everyday including holidays until the end of October.
Dixie Orchards
14309 Dixie Road, Caledon, ON
Daily 10 am – 5:30 pm
Stop by the bakery for some freshly baked apple pie and a cup of cider. Pick your own apples until the end of October.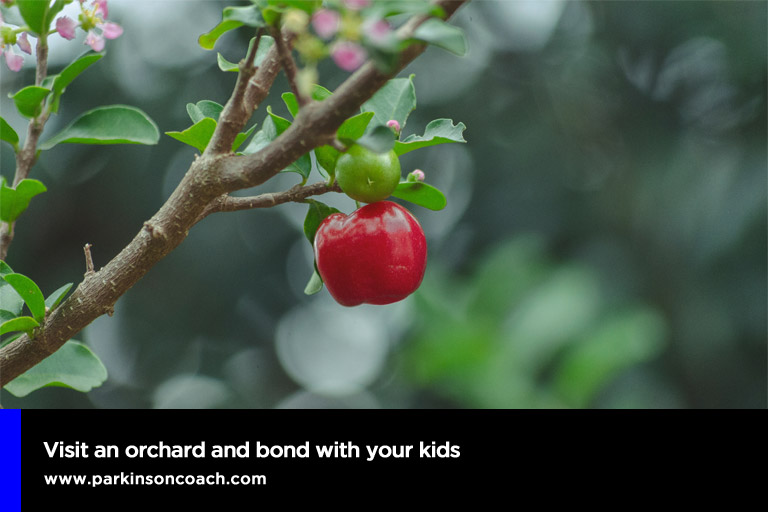 Willis Family Fruit Farm
6063 Fifth Line, Milton, ON
Open on weekends at 10 am (closing time vary)
Only selected varieties are available for pick your own until the end of October.
Frootogo
573 Parkside Dr., Waterdown ON
Daily 9:30 am – 5 pm
Apple picking on now till the end of October.
Downey's Strawberry and Apple Farm
13707 Heart Lake Road, Caledon, ON
Daily 10 am – 5:30 pm
Apple picking ends the first week of November. You can also pick pumpkins!

Corn Mazes
Corn mazes are popping up all over the GTA! Get into the Halloween spirit this October by navigating your way through some of the trickiest and scary mazes around. Bring the whole family to any of these mazes, including some that are only open when it's dark.
Here are some of the best corn mazes to visit:
Hanes Corn Maze
1001 Hwy 5 West, Dundas
10 am – 9 pm (during October); 10 am – 7 pm (November 1 to 5)
This is a 25-acre maze with 10-foot tall cornstalks.
Fear Farm
936685 Blenheim Road, Ayr
Now till October 28 (hours vary on weekends)
Fear Farm features an evening maze full of gruesome sights, plus many twists and turns. Stop by the farm's bakery (and beer garden) after you make it through their haunted maze.
Downey's Farm Market
13682 Heart Lake Road, Brampton
Monday to Sunday – Farm Market: 9 am – 5 pm; Play Area: 10 am – 5 pm
This is the perfect place to get lost. There are 10 km of trails that twist and turn throughout the maze. Pick out the perfect pumpkin after you've found your way out.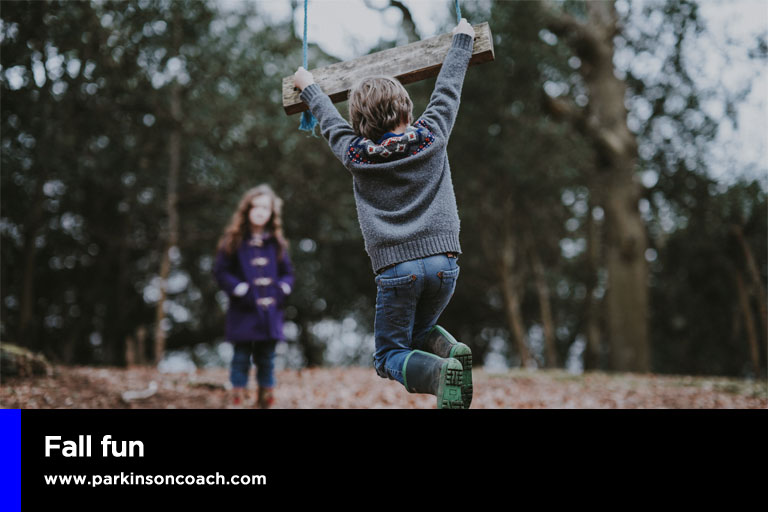 Celebrate Halloween and the fall season with your community or school group, family and friends. To save time, avoid the traffic, and have fun travelling together, rent a bus Toronto and the GTA from Parkinson Coach. For inquiries call (905) 451-4776 or (905) 451-5499. Our family-owned business is one you can trust for a safe and comfortable ride wherever you want to go.