Do you have plans to see Ontario? If you're visiting in the month of November, the Royal Agricultural Winter Fair ("The Royal") is a fantastic event to attend. The Royal has, for years, treated guests to the one of the best gastronomic and agricultural experiences Canada has to offer. There is much to see, taste, and learn at The Royal.
With more than 300 exhibitors showcasing top produce, animals, and ground-breaking technology, there is something for everyone at The Royal. The entire fair runs for 10 days in early November, providing ample opportunity to eat, drink, shop, and visit all the attractions.
What The Royal Has to Offer:
Food, glorious food! Want to taste the best of Canada in one place? The Royal offers the best of the country's honey, cheeses, fresh produce, and tender meat. You can top off your gastronomic experience with local wine, and have a memorable "foodie" experience.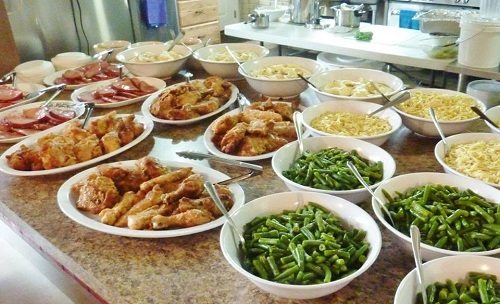 Battle of the best. Canadian ranchers pride themselves on the premium quality of their animals. At The Royal, you can see and inspect the best of the lot as goats, cattle, poultry, and rabbits compete for top prizes in their respective categories.
Farm to table experience. Now in its 95th year, The Royal brings the farm experience to the city of Toronto. Drop by the educational booths to learn how products are planted, nurtured, and harvested before reaching your table. You can also experience "farming" by planting seeds while learning about sustainable, organic, and eco-friendly technologies.
Storytelling sessions about nature and farm life. Children can learn about the importance of nature in our lives through Royal treasure hunts and storytelling sessions. Through these fun activities, kids can discover and appreciate the benefits of farming.
Equestrian competitions. The equestrian competition is a must-see, since The Royal is the largest indoor agricultural fair and international equestrian competition in the world. Breeders and their horses vie to win awards, while hundreds of onlookers are wowed by equine skill and beauty.

To buy tickets to the Royal Agricultural Winter Fair, visit their website.
To maximize your experience, compliment your visit to The Royal with a reliable transport service. You can purchase wines, crafts, art, clothing, and home accessories at the Fair — a bus offers more room to bring home your "finds." Parkinson Coach Lines offers coach rentals to transport you and your guests to the Canadian National Exhibition Place (where The Royal Agricultural Winter Fair is held) in Toronto, Ontario, Canada. For prices, call us at (905) 451-4776.