Organizing a company trip requires skillful planning and keen attention to detail. Coordinating schedules, choosing a tour bus provider, food and entertainment needs for the journey, all require a deft hand to ensure that everyone has an enjoyable trip.
Here are some helpful dos and dont's to remove the stress out of your planning:
Before the Trip: Keeping it Organized
DO: Appoint leaders – A travelling group has to have a person who's in charge of all the planning. He or she will be the person responsible for all the details of the trip (e.g. food, transportation, destination, accommodation). With potentially over 100 participants, that is a lot to handle. Which is why…
DON'T: Do it alone – Don't leave everything up to one person to do all of the different aspects of planning the group trip. Have one person in charge, but delegate roles to others as well. One person should be responsible for organizing the transportation, another for planning the itinerary, and another to sort out the group accommodations at the destination.
DO: Set a budget – Agree on a budget and stick to it. Setting a ceiling budget that's in line with the activities and type of accommodation you will have allows the participants to level their expectations. You can also consider chipping in for a group budget to prevent the hassle of having to split bills in the middle of the journey.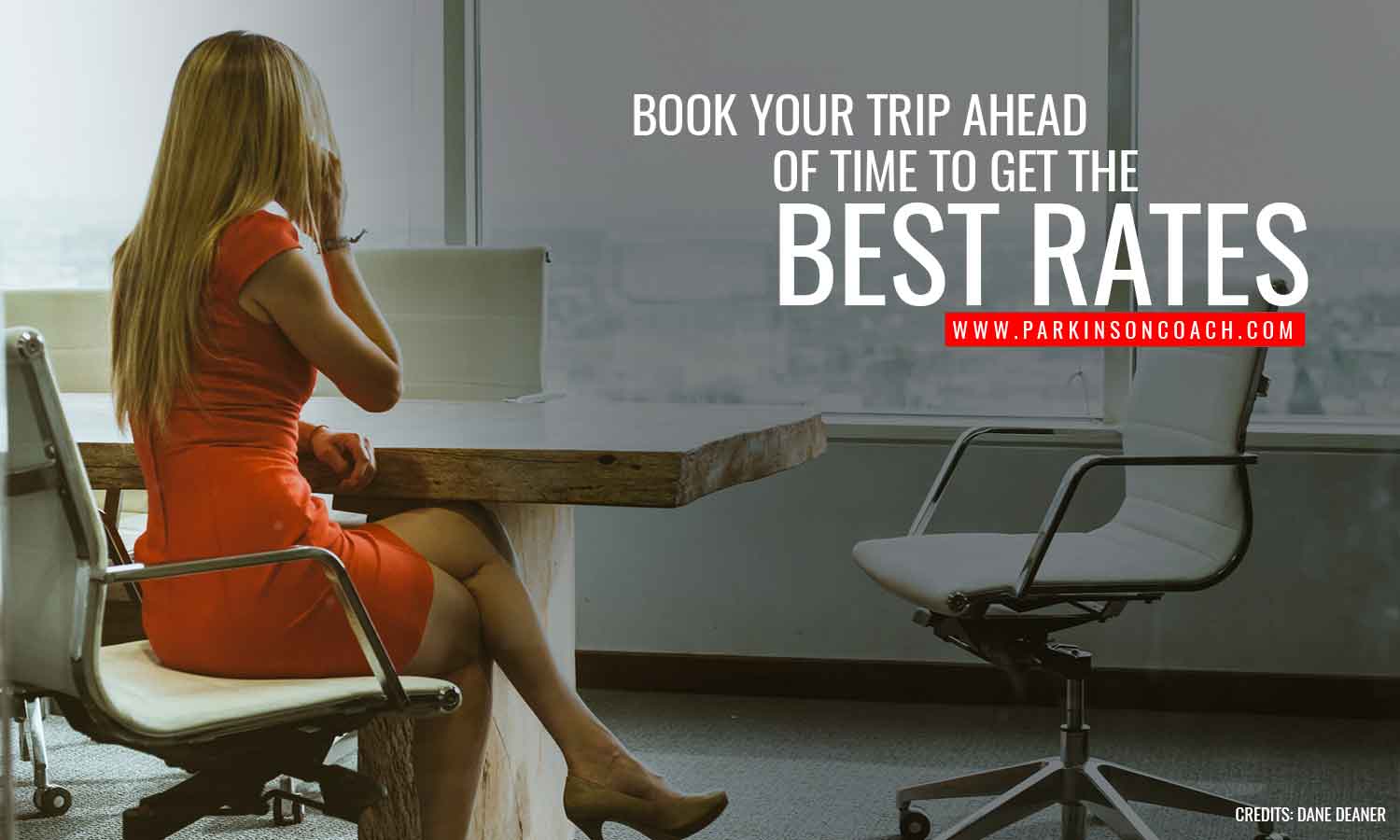 DON'T: Wait for the last minute – Like flight prices, ground transport can increase sharply as the trip date nears. Slots can also fill up quickly (depending on the season), making it challenging to book trips for a large group. Avoid these issues by booking travel ahead of time.
The ideal time to book a charter bus rental is at least one to three months before your scheduled trip. During peak travel seasons (late June through September), book at least six to nine months ahead.
Have the following information in hand when you book:
Names and addresses of your destinations
Pickup and dropoff schedules
Duration of your trip (start and end dates)
Number of passengers to start
Number of additional passengers you will pick up along the way, if any
Special requests and add-on amenities you'd like included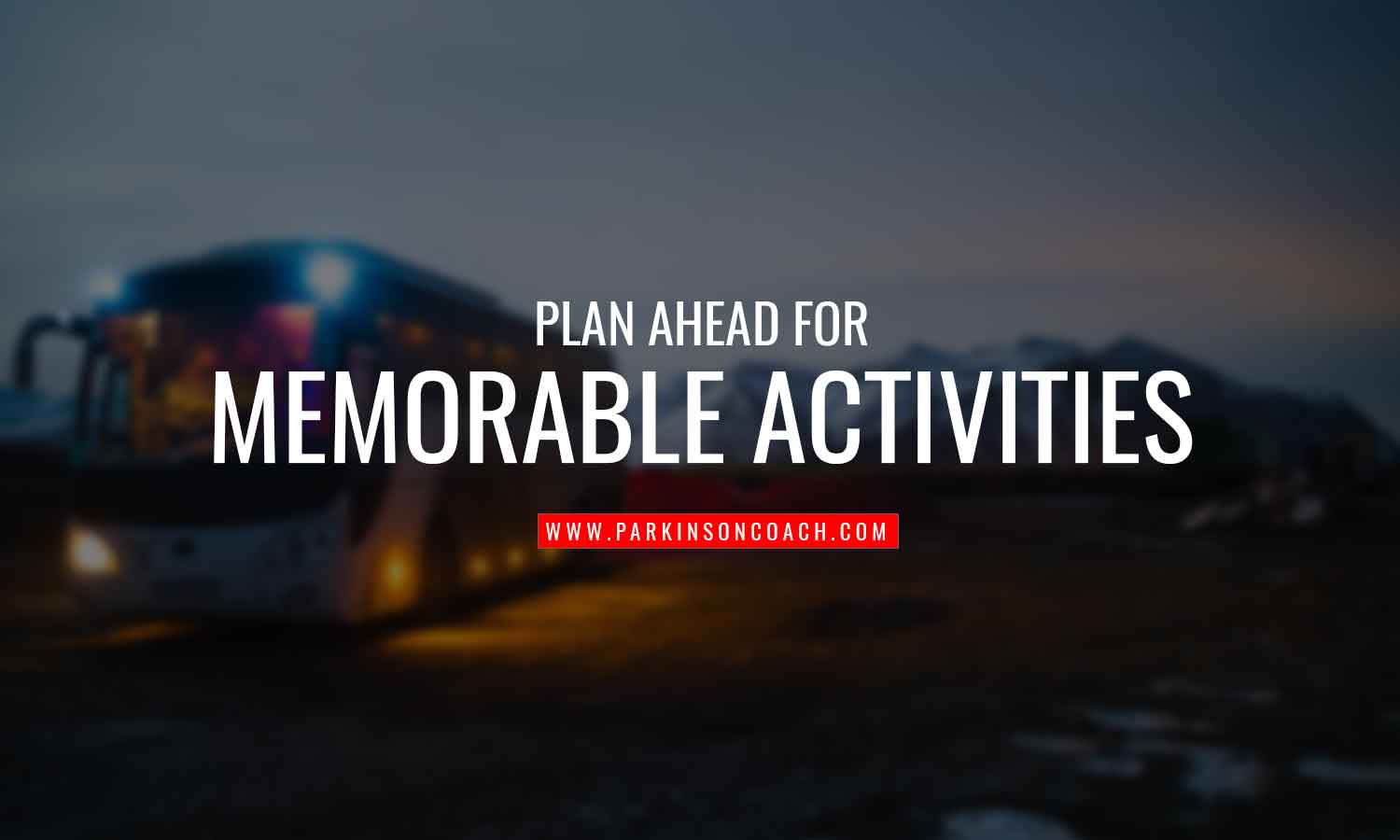 DO: Plan ahead – Decide on the activities that you want to do and the sights you want to see in your chosen destination. Doing so helps you estimate and adjust your time and budget wisely throughout the trip.
During the Trip: Keeping it Enjoyable
Your group should abide by certain rules of etiquette to keep everyone comfortable and enjoyable for the journey and thereby make the most out of your company trip. These simple do's and don'ts for group travels will help ensure that everyone in your company will enjoy the journey from departure to arrival:
DON'T: Be late – Remind everyone in your group to get to the bus on time, ideally about an hour before the set departure time. Extend courteousness to your companions and be respectful of everyone's effort in arriving on time. Strive to leave and arrive as scheduled.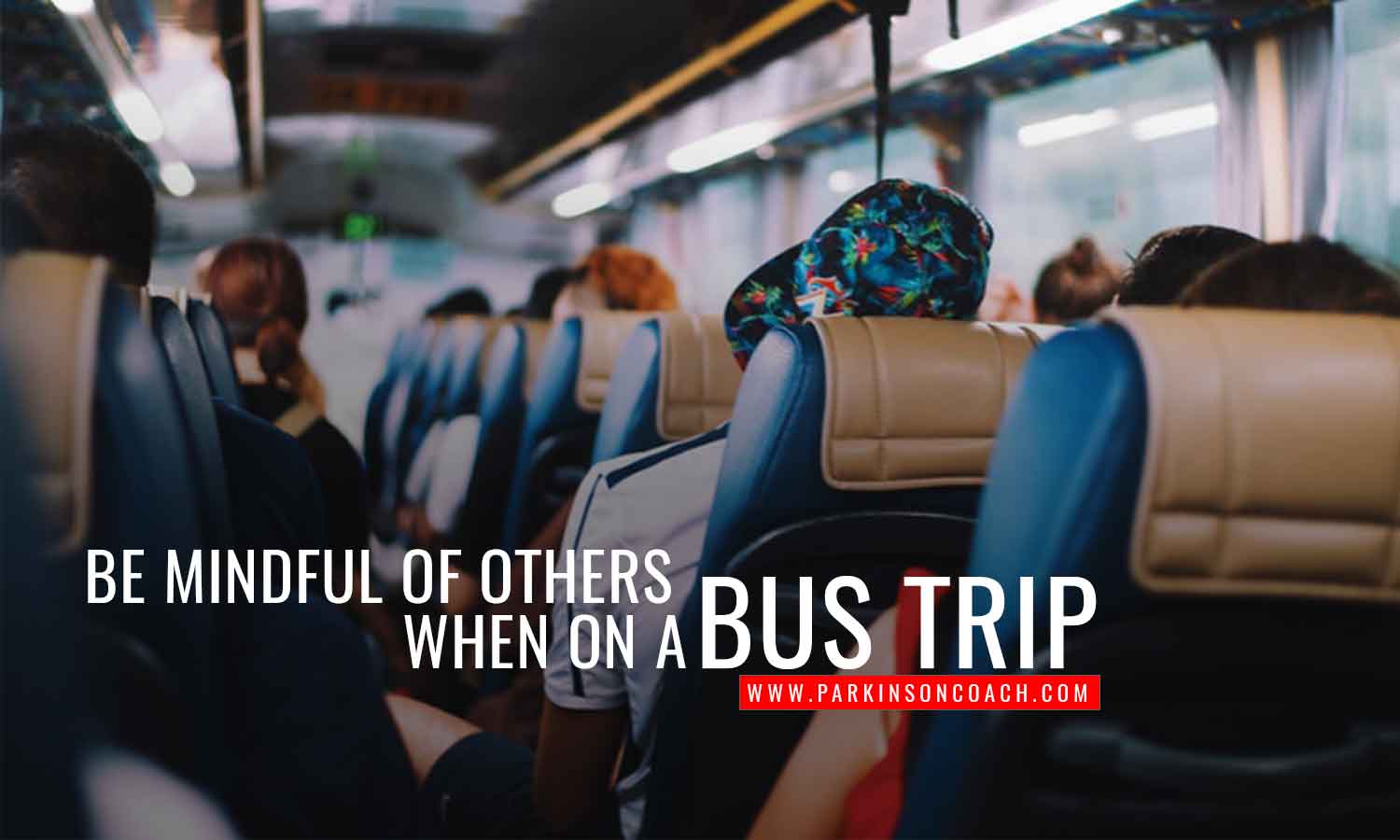 DO: Be mindful of others – For any trip longer than one or two hours, personal entertainment can be invaluable in helping you to relax and unwind. Avoid keeping yourself entertained at the expense of your seatmate or other companions. Keep your movies or music to a minimum volume to prevent disturbing others.
Smoking is also not allowed in charter buses, although you can do so at rest stops along the way.
DON'T: Invade others' personal space – Don't get too comfortable with sitting or reclining in your seat to the point of invading other people's space. Remind the group to keep their heads, arms, legs, bags, magazines, and other personal belongings within their seat area.
DON'T: Bring dangerous goods – Flammable materials, weapons, hazardous chemicals, and explosives have no place on the bus. If you require fireworks, for instance, at your destination, contact a local provider to supply them when you arrive.
DO: Keep it clean – Courtesy and mindfulness should extend to how you consume your food and drinks. Keep them on your tray table (or on your lap), making sure that no litter (especially food and candy wrappers) falls off the floor.
Avoid strong-smelling foods (sauces with strong odours, garlicky or spicy foods) that may irritate your travel companions. Find out if any attendees have 'trigger' foods whose smell they find obnoxious (some find the smell of fish or bananas objectionable) or any severe allergies. Compile a "do not pack" list, and share it with the entire party a week before departure.
DO: Treat your driver well – Avoid making rude remarks or behaviours that may offend your driver. Drivers are skilled and trained professionals, and they will appreciate it if you treat them as such. Don't forget to say 'thank you' and 'please.' Compliment them for a safe and convenient journey. Let them know you enjoyed the experience.
Choosing a Charter Bus Service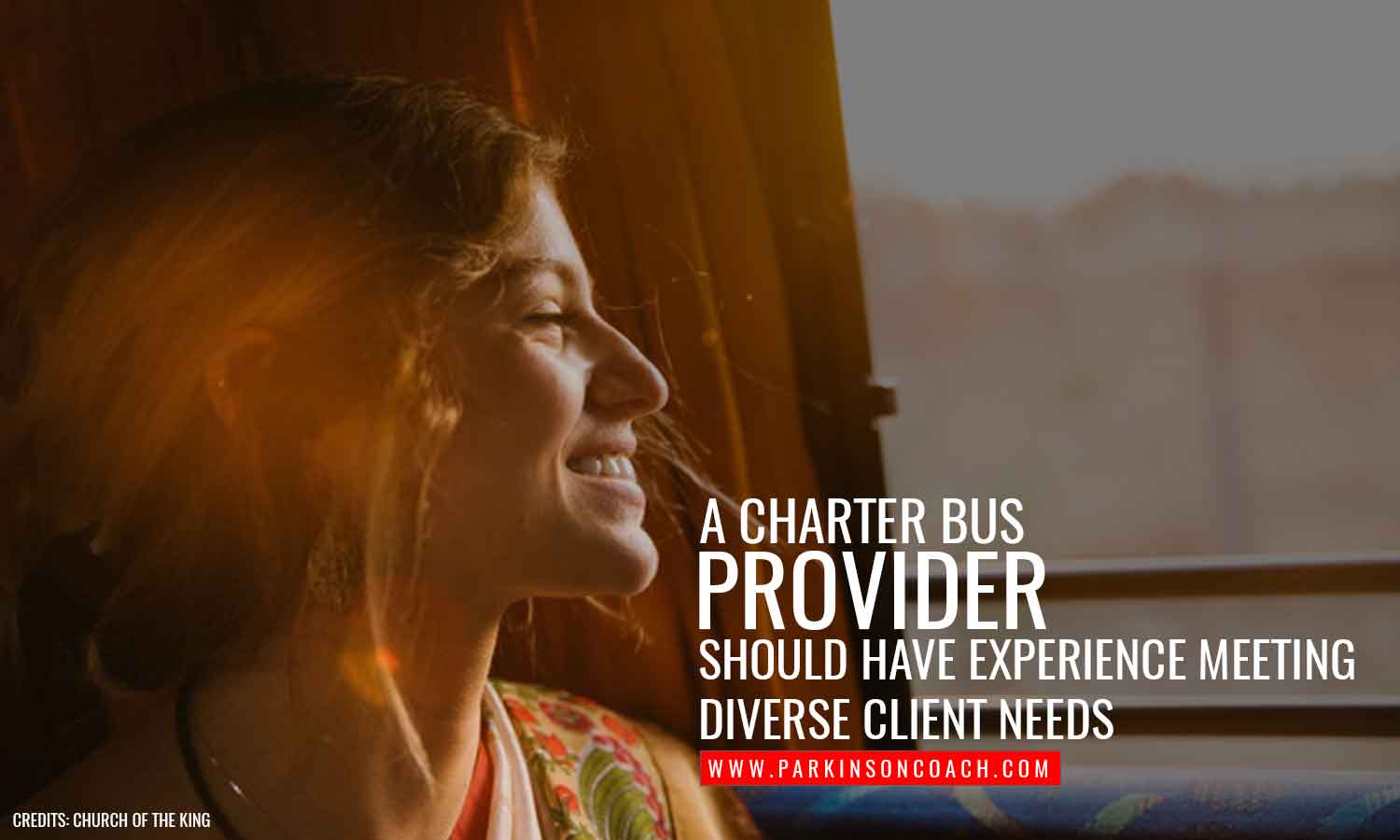 The bus rental service you choose will have a significant impact on your road trip experience. Having a set of standards will help compare charter bus service providers, and will help ensure that you get the best possible outcome on your trip. Consider these factors when choosing a charter bus:
Proven track record – A charter bus company should be a trusted, reputable, and experienced rental service provider, with a clean track record to boot. This company should have experience providing safe, comfortable, and satisfying charters for a diverse clientele.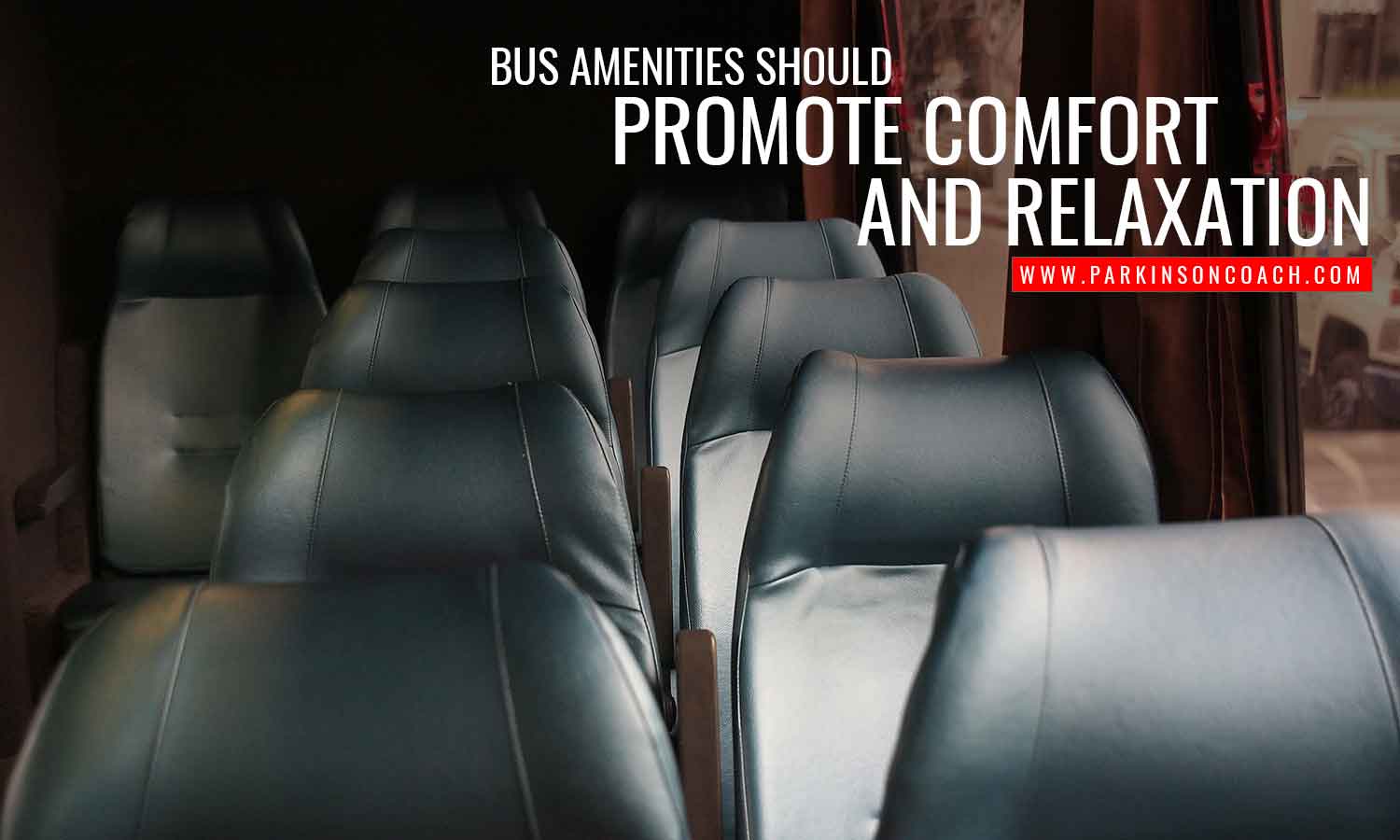 Onboard bus amenities – It's crucial that buses provide modern onboard amenities for passengers' convenience and comfort, especially during long bus rides. Basic amenities like adjustable seating (with arm and foot rests), clean washroom, and extra luggage spaces help passengers feel at ease during a trip. WiFi and DVD and CD players help keep riders entertained while looking forward to arriving at their destination.
Friendly and professional staff – A bus rental service provider must have an excellent customer front. They should be sensitive to your specific needs, so you only have to focus on making memories during your trip. If it's your first time organizing a large group, their staff should be able to assist you in planning the route to maximize enjoyment.
Reliable professional drivers – A bus rental provider should have a team of trusted and professional drivers who can ensure the safety of your group. These drivers should see to it that your group departs and arrives as scheduled.
Company trips are a great avenue to build a strong camaraderie among employees while having fun. Creating a memorable travel experience for a group involves having a transportation service that genuinely cares for your comfort and safety. For your bus needs, let Parkinson Coach Lines be your partner.
Parkinson Coach Lines prides ourselves on offering clients safe, comfortable travel within Ontario and the Greater Toronto Area. We offer a wide variety of services from charter and school bus rental to bus tours. We even offer single- and multi-day trips across North America.
At Parkinson Coach Lines, our drivers are also excellently trained and our fleet well-maintained. Call us at (905) 451-4776 or (905) 451-5499 to reserve one of our buses.