Family reunions present a great opportunity for out-of-touch family members to gather and catch up with each other's lives, exchange stories, and learn more about the family history from his or her side of the family. If you're lucky, you can make great connections at a family reunion.
However, gathering several people presents some challenges. For starters, just how do you handle the problem of transport, particularly for relatives from out of town?
Charter a Bus Rental
Chartering a bus rental is a convenient and time saving way to move everyone in your family from point A to point B. With a bus rental from Parkinson Coach Lines, your family can travel and see the sights and sounds of Toronto together, experiencing as a family, whether it's visiting museums, popping in and out of must-eat places, or go to and from the hotel for shopping or general sightseeing.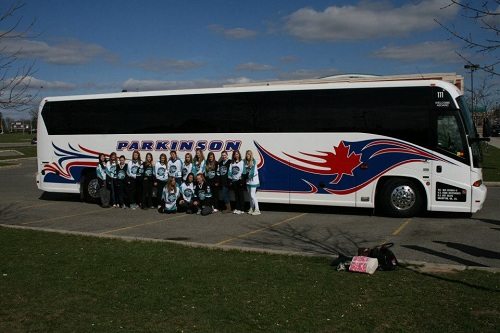 It's a Great Way to Mingle
Traveling in a chartered bus together as an entire family is a great way for family members to interact with each other, allowing relatives who have not spoken with each other for years to share the travel experience and bond. Throwing everyone in a bus also forces family members who may be shy to speak with the more known family members. All you have to do is sit back and let the bus do its job of letting people interact with one another.
It's Safe and Economical
Having one chartered bus to move several people at a time is ultimately cheaper than hiring several rented cars for family members to drive. Moreover, renting a bus also gets you a trained professional driver tasked to drive you around Toronto safely and quickly.
Parkinson Coach Lines has a large fleet of bus to charter no matter what the size of your group groups. Feel free to contact us to request a quote and inspect our buses for yourself!